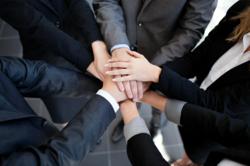 As the site expands and grows, we wanted to make it possible for the coaching professionals registered on our site to expand and grow their businesses
Burnaby, British Columbia, Canada (PRWEB) January 30, 2013
FreelanceCoach.com, the world's first open coaching network, adds new features as it enjoys rapidly increasing numbers. Public Relations Manager Anda Tudor reports that within the last 30 days, they have had 175 professionals register on their network, 100 requests for coaching services published on their site, and $172,520 in services provided.
"We have just had such a tremendous response to FreelanceCoach.com within these past six months," Tudor said. "By opening up the freelance coaching process so that there's more freedom for clients and professionals alike, we have made it possible for clients to not only receive many answers from several professionals in response to their open requests, but also to find precisely the professional they are looking for."
In light of the site's rapid growth, managers decided to add some new features, including the ability for professionals who register on the site to be listed under three categories and the option to purchase quality leads. They also improved the interfaces for both clients and professionals and gave professionals more flexibility in setting up the warranty period for the coaching packages they offer.
"As the site expands and grows, we wanted to make it possible for the professionals registered on our site to expand and grow their businesses," Tudor said. "These added features make it possible for professionals to really fine-tune their services and be able to connect more easily with clients whose specific needs match their abilities and experience."
About Freelance Coach.com
FreelanceCoach.com is a worldwide market place for online coaching, consulting, advisory and mentoring services. The site is dedicated to helping clients all over the world be happier, healthier and more successful individuals as they gain better control over their lives.
Contact:
Anda Tudor, Public Relations Manager
anda(at)freelancecoach(dot)com
http://www.freelancecoach.com