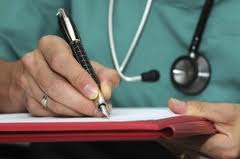 more than 80 lawsuits alleging the company sold the anesthetic Propofol in a way that led colonoscopy patients to develop hepatitis C
San Diego, CA (PRWEB) January 31, 2013
AttorneyOne.com, a recognized authority on law, updated the website recently and is now actively providing expert opinion in view of the recent news on Propofol.
On January 23rd, 2013, the American Society of Anesthesiologists issued an update on Propofol shortages reporting that Teva will be releasing Propofol by end of February. Propofol (marketed as Diprivan and as generic products) is a sedative hypnotic agent labeled for induction, and maintenance of anesthesia and for continuous sedation in mechanically ventilated patients. Teva will resume Propofol production after a 3 year absence. In May 2010, Teva announced discontinuation of Propofol after FDA's warning that an inspection showed problems with the manufacture of the drug and a court order to pay $356 million to a plaintiff in damages claiming that he contracted hepatitis C as a direct result of product misuse related to unsafe clinical practices from reuse of vials of the drug (Case no. 08A571172, District Court, Clark County, Nevada).
On August 16th, 2012, Hospira and FDA notified healthcare professional of a nationwide recall of three lots of Propofol Injectable Emulsion, 1%, 1g/100 mL, due to visible particles embedded in the glass to the user level. "Risks associated with this defect could include tissue necrosis in one or more organs that could result in stroke, myocardial infarction, respiratory failure, and loss of renal and hepatic function" as announced by the FDA.
Taking into consideration the latest developments, AttorneyOne.com updated the website and, now, can actively provide an expert opinion including how to get in contact with legal counsel easily and inexpensively in case of alleged Propofol severe complications. As Mr. Burke, director of Media Relations for AttorneyOne.com, added, "What all this information really illustrates is that the alleged threat from Propofol remains. For that reason", he continues, "our focus should squarely fall on getting the word out and assisting people in finding the right legal assistance."
As Bloomberg reported on February 28th, 2012, Teva shelled more than $250 million to settle more than 80 lawsuits alleging the company sold the anesthetic Propofol in a way that led colonoscopy patients to develop hepatitis C.
AttorneyOne.com has further information on Propofol lawsuits including how to get in contact with legal counsel.
Headquartered in San Diego, CA Attorney One was founded in 2004 and is not a law firm. They offer a nationwide legal service which helps consumers find the best representation for their legal needs. You can learn more about Attorney One at our website http://www.attorneyone.com. You can also find us on Facebook at http://www.facebook.com/AttorneyOne. Checkout earlier news from us at http://www.prweb.com/releases/2013/1/prweb10372778.htm