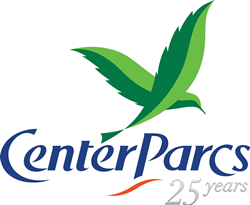 (PRWEB UK) 31 January 2013
Center Parcs is pleased to announce that all four of its villages have been awarded a 5-star rating in VisitEngland's quality assurance scheme, with improved scores all-round compared with 2011.
Following visits from VisitEngland independent assessors, each Center Parcs village was audited and then rated on all areas of the business including cleanliness, service, choice and facilities.
VisitEngland's Visitor Attraction Quality Assurance Scheme aims to benchmark the quality of service and facilities of accommodation across the UK, instigating and shaping change and improvements to customer experience.
The 5-star rating recognises exceptional standards of service, facilities and accommodation at each Center Parcs village, Sherwood Forest in Nottinghamshire, Elveden Forest in Suffolk, Longleat Forest in Wiltshire, and Whinfell Forest in Cumbria.
Paul Kent, Director of Operations and Development said: "We are delighted to be awarded with a 5-star status by VisitEngland's quality in tourism scheme. Not only have we retained the accolade for five years but have also improved on 2011 scores which is testament to all colleagues' hard work and commitment to delivering exceptional service and quality.
"Outstanding service, a wide range of activities and continual investment into quality facilities are all part of the Center Parcs experience so it's great to be awarded for our success."
As the leader in the UK short break holidays market, Center Parcs occupies a unique position after 25 years of operation in Britain, enjoying enviable annual occupancy rates in excess of 96%. In that time, the name Center Parcs has become synonymous with the provision of an exceptional short break experience in a forest location.
-Ends-
Notes to Editors:
For more information, please contact the Center Parcs press office team:
0207 025 6665 / centerparcspressoffice(at)redconsultancy(dot)com
Center Parcs Further Information:
Center Parcs offers its guests short break stays 365 days a year and is a popular destination for Christmas and Easter breaks. There are currently four Center Parcs Villages in the UK; Sherwood Forest in Nottinghamshire, Elveden Forest in Suffolk, Longleat Forest in Wiltshire and Whinfell Forest in Cumbria, each with facilities discreetly hidden in approximately 400 acres of natural woodland.