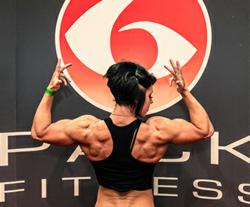 San Francisco, CA (PRWEB) January 30, 2013
6 Pack Fitness has made a strong name for itself in fitness and nutrition communities with its innovative line of meal management systems. Now, the originator of the DURUS 6 Pack Bag is launching a feature series with high performance athletes on its website, sixpackbags.com.
The series, 6 Pack Fitness Elite, kicks off on Monday, February 4 with bodybuilding superstar, Dana Linn Bailey. Every Monday in February, 6 Pack Fitness will showcase Bailey and highlight the fitness and nutrition regimens that have made her a champion.
The four-part series will feature exclusive photos and an in-depth interview with Bailey, where the fitness icon details her winning workout program, and the integral role her 6 Pack Bag plays in her nutrition routine.
For more on the 6 Pack Fitness Elite series, stay tuned to sixpackbags.com.