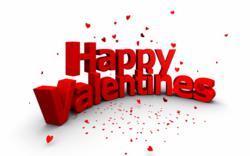 Mr Waight explained that the concept of adventure romance involves creating a setting for couples to experience new things together while being surrounded by the natural beauty of Belize.
(PRWEB) January 30, 2013
The Lodge at Chaa Creek is reprising its popular "Month of Love" specials for 2013, with the Belizean eco-resort going to even greater lengths to make an exotic getaway to the heartland of the Maya even more romantic, marketing administrator Larry Waight announced today.
"Once again, Cupid rules during the entire month of February here at Chaa Creek, where we're offering some seductive specials and lots of loving attention," Mr Waight said, "Belize is a lover's playground all year round, but during February we go the extra distance to make sure our guests enjoy the most romantic getaway on the planet. We pioneered adventure romance in Belize years ago and we're all looking forward to making February 2013 our most loving month yet," he said.
Mr Waight explained that the concept of adventure romance involves creating a setting for couples to experience new things together while being surrounded by the natural beauty of Belize. Exploring ancient Maya cities and temples, enjoying nature walks, horseback rides and canoe trips or just lounging around the pool creates an atmosphere of relaxed intimacy he said couples find invigorating.
"We've been told many times by happy couples that a stay at Chaa Creek has taken their relationship to a whole new level," he said.
Mr Waight added that for 2013, Chaa Creek has created new adventure activities and tours with an emphasis on romance.
"We've just recently added a lovely new excursion to our itinerary that's perfect for couples looking to share a day together that combines adventure with the casual luxury we're known for," he said, "The 'La Capitana' excursion takes guests on a leisurely cruise around Vaca Lake in the Upper Macal River Valley, a beautiful reservoir six miles wide that is home to Belizean wildlife such as tapirs, howler and spider monkeys, toucans, parrots and even the occasional jaguar.
"Idling around the lake in a shaded motorised pontoon raft with a delicious picnic and assortment of cold drinks, couples get to experience the Belizean wilderness up close, and in a very civilised manner. Our naturalist guides familiarise you with this amazingly diverse eco system while giving you the space to sit back, take some unforgettable pictures and enjoy each other's company. It's a day couples will remember forever," he said.
Bryony Fleming-Bradley, who coordinates Chaa Creek's popular romance packages such as the all-inclusive Wedding Vacation and Belize Honeymoon packages, agreed that couples will receive special attention and some romantic surprises during February, "We know it's the little things that count, and that a bit of Belizean chocolate, which the local Maya consider to be the food of love, or fresh flowers from our tropical gardens add to the magic. Champagne candlelit dinners and special lover's cocktails after a couple's massage at our Hilltop Spa or a visit to the Butterfly farm followed by a soak in a private Jacuzzi can set the stage for a truly special night."
The Lodge at Chaa Creek, known as Belize's first eco resort, is set along the banks of the Macal river in a 365 acre private rainforest nature reserve where over 70 Maya archaeological sites and hundreds of species of birds as well as a wide range of jungle flora and fauna have been identified. The resort offers accommodation from the signature thatch-roof cottage rooms to luxury tree top and Jacuzzi suites as well as rustic bungalow accommodation at the Macal River Camp.
Chaa Creek is also known for affordable, all-inclusive Belize vacation packages catering to a range of specific interests as well as "Rainforest to Reef" packages that allow travellers to divide their Belize holidays between the rainforest and sister resorts on Belize's exquisite Caribbean coast and Belize Great Barrier Reef islands such as Ambergris Caye, Mr Waight said.
"We've built a reputation as a destination within a destination, meaning that from the time we pick you up until we drop you back off at the international airport, you can have a complete, affordable Belize vacation with no extra costs or hassles. And during the month or February, we're working hard to live up to our reputation as the ultimate couple's destination.
"And we're looking forward to seeing those very happy smiles throughout what we call Valentine's Month," Ms Fleming-Bradley added.