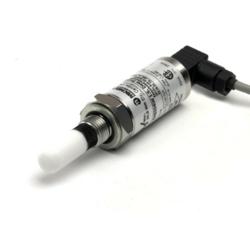 Rowley, MA (PRWEB) January 31, 2013
Michell Instruments has upgraded its popular dew-point transmitter to retrofit existing 3/4" UNF installations. The Easidew IS intrinsically safe dew-point transmitter now offers this additional process connection making the Easidew IS easy to retrofit into existing installations in US and US-influenced market areas such as the Middle East and South America. European customers similarly benefit from the newly available G½" BSP connection, which is the standard connection across Europe.
The Easidew IS's benefits include its wide measurement range of -100°C to +20°C dew-point temperature with ±2°C accuracy. The transmitter is rugged enough to withstand extreme industrial conditions. Applications for the Easidew IS dew-point transmitter include monitoring moisture in air reduction and gas generation facilities, controlling moisture levels in natural gas conditioning skids and monitoring moisture in hazardous areas within the power generation industry.
All Michell Easidew transmitters use an advanced ceramic moisture sensor. This sensor is coupled with microprocessor-based measurement circuits to produce a calibrated unit which is fully interchangeable. Because the calibration data is stored within the transmitter, calibration service is carried out quickly and easily. Michell offers a Sensor Service Exchange program that provides very distinct advantage. When an order is placed for a Service Exchange, a replacement sensor/transmitter is shipped to the customer within 24 hours. Upon receipt, the replacement transmitter is simply swapped with the installed transmitter. The old transmitter is then returned to Michell Instruments to be recycled. The benefit of this program is, no process downtime!
The Easidew IS now has IECEx in addition to ATEX, FM and CSA intrinsically safe certification. With this additional certification, the Easidew IS is suitable for use around the world in zones 0, 1 and 2 as well as Class 1, Division 1 locations.
-End-
Michell Instruments is an international leader in the field of moisture, humidity and oxygen measurement solutions. With over 30 years experience, Michell designs and manufactures a wide range of transmitters, instruments and systems capable of measuring trace moisture, oxygen and hydrocarbon dew point in a vast range of applications and industries including compressed air, power generation, process, oil and gas, petrochemical, pharmaceutical and many more.