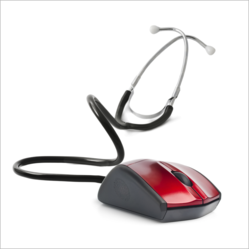 "For many service providers, it's a rubber stamp to endorse a BAA with their customer, yet for us, it's a culture engrained in our staff." - Mark Jacobson, NetGain Technologies CEO
(PRWEB) January 30, 2013
As part of best-in-class service, managed IT services provider NetGain Technologies is proud to announce that a standard BAA (business associate agreement) is available for their clients.
"In today's regulated business environment, it's paramount that 'service providers' like NetGain Technologies provide their clients with a BAA for HIPAA and PCI compliance. All clients serving the healthcare and financial markets should have a BAA with us", says Mark Jacobson, CEO.
Due to requirements of the HITECH act, all business associates, vendors and other service providers that could potentially be exposed to private health information (PHI) must sign a business associate agreement to protect this information to the same level and standards as the healthcare provider.
"Having an understanding that healthcare and financial companies are required to endorse a BAA with their provider sets us apart from our competitors. I know of companies providing services similar to ours that endorse a client's BAA, but don't do much after the fact to truly educate and take the necessary precautions to protect the client's confidential data," explained Jacobson.
"For many service providers, it's a rubber stamp to endorse a BAA with their customer, yet for us, it's a culture engrained in our staff."
NetGain Technologies continues to step up its commitment to serving client needs surrounding privacy and the BAA is just another example of this. NetGain Technologies has also released their Privacy Policy Statement, which is available upon request.
"Much of what we are required to do by the BAA are things that we were already doing to keep client information secure," explained Kevin Smith, NetGain Technologies HIPAA Privacy Official.
"Albeit this has certainly strengthened what we do and we have seen a very positive and supportive response from the NetGain Technologies employees."
About NetGain Technologies:
NetGain Technologies is a leading provider in the design, procurement, implementation and management of high-performance IT solutions. With services ranked among the best in the world by MSPmentor and CRN Tech Elite, a multi-state regional footprint and almost three decades of experience, we've helped over 1,000 unique clients thrive by leveraging our best-in-class service and support programs. Our highly qualified and experienced professionals align this best-in-class support to meet our clients' needs for positive business outcomes. Learn more at http://www.netgainit.com.