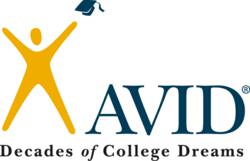 AVID targets students across the academic spectrum to prepare them for success in a global society.
Minneapolis, Minn. (PRWEB) January 30, 2013
The Minnesota School of Business—Brooklyn Center campus is adopting AVID, the ground-breaking learning system that improves student success rates. AVID stands for Advancement Via Individual Determination. Widely used in nearly 5,000 high schools and elementary schools across the country, AVID is now making inroads into colleges and universities. In Minnesota, Augsburg College and Minnesota State University—Mankato have adopted AVID techniques.
The Minnesota School of Business and sister schools Globe University and Broadview University selected its Brooklyn Center campus in the Twin Cities to introduce AVID. Miriam Williams, academic manager for the network of career colleges, observed "We are optimistic that the implementation of AVID will improve student learning, class attendance and overall student retention. Our entire team is behind the program—from instructors to faculty leaders and other campus staff."
"AVID targets students across the academic spectrum to prepare them for success in a global society," said AVID liaison Michelle Rivard. She works closely with the national AVID staff and local faculty to make sure the campus is incorporating the system's learning techniques, such as jig sawing, preparing social contracts, and teaching the Cornell system of note taking. These techniques call for shorter classroom lectures that stop every 10-15 minutes to discuss and reflect, splitting classrooms into smaller groups for student-led discussions, and hands-on activities so students have opportunities to apply what they have learned.
Colleges that have adopted AVID learning techniques have found that students learn more, they retain more and they are more motivated to stay in school over the long haul. "For Brooklyn Center students," noted Rivard, "We try to inspire students by providing active learning tools to help them successfully navigate college and beyond."
ABOUT MINNESOTA SCHOOL OF BUSINESS AND AFFILIATE SCHOOLS
The Minnesota School of Business and affiliate schools Globe University and Broadview University are part of a premier, family-owned system of career colleges, universities and training centers based in Woodbury, Minn. These specialty-skills colleges prepare professionals for successful careers in a wide range of high-demand fields. Through its philosophy, We Care, the organization integrates hands-on education and applied-learning experiences that expose students to their communities and real-world situations. Programs offer undergraduate, diploma and graduate degrees in a wide range of career fields, including business and accounting, health sciences, legal sciences, technology, creative media and applied arts. More than 30 programs are available online. All academic programs are accredited by the nationally recognized Accrediting Council for Independent Colleges and Schools (ACICS). For more information, visit msbcollege.edu.
# # #