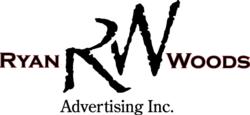 I simply slide Pillow Buddy over any pillow and don't have to worry about what's in or even on those pillows.
Lemont, IL (PRWEB) January 31, 2013
For many, a good night's sleep in a hotel is very difficult. Hotel pillows may contain irritating dust, molds, and allergens causing restless nights. Even home pillows can breed irritants disrupting a restful night. Pillow Buddy International and RW Advertising releases the Pillow Buddy, a water resistant protective cover that slides over your pillow both in hotel rooms and at home. Pillow Buddy is designed to aid in keeping bacteria, mold, dust, and allergens from reaching the face while sleeping.
Pillow Buddy International has partnered with RW Advertising to release the Pillow Buddy through a DRTV initiative utilizing a :120 and :60 second commercial. RW has worked with Pillow Buddy to create a presentation describing how the Pillow Buddy protects sleepers from bacteria, mold, dust and allergens in pillows with this proven solution that slides right over any pillow.
"I travel a lot and am allergic to mold and feathers. Staying in various hotels makes getting a good night's sleep tough in itself but when the hotel uses feather pillows I have to request a foam pillow. After trying Pillow Buddy the first time I knew we had a winner. I simply slide Pillow Buddy over any pillow and don't have to worry about what's in or even on those pillows." says Sean Ryan of RW Advertising. Pillow Buddy comes in a standard size which fits standard and queen pillows as well as in a king size. It's designed to lock in anything foreign on and in pillows and lock out anything humans may discharge during their sleep like skin flakes or saliva.
RW Advertising is managing the campaign including video production, media management, and overseeing all back-end functions like call centers, fulfillment, and merchant processing.
About RW Advertising:
RW Advertising is a leading national direct response advertising company formed in 2003. RW is headquartered in Illinois and has offices in both NY and its newest addition of RW West in Los Angeles. RW handles DRTV from start to finish with in-house production, media buying and a full scale graphic and animation team. Recent RW clients include: Butterballturkeyfryer.com, Buyloreem.com, Theprounit.com, Backtoutopia.com, among others. For more information, visit http://www.rwadv.com or contact Sean Ryan at sryan(at)rwadv(dot)com.