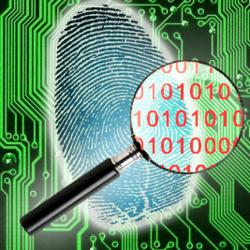 SpearTip
combines traditional investigatory techniques with un-paralleled computer
forensic results, providing our clients with the resources and evidence
to protect their Brand during civil litigation. -Kristopher Bleich
St. Louis, Missouri (PRWEB) January 31, 2013
SpearTip, a Cyber Counterintelligence firm, has recently released a case study on Investment Fraud and the effects of such fraud.
Financial institutions are a constant target for those attempting fraud. Attackers continue to evolve their methods in attempts to gain client information--this has recently been seen in a rise in attacks on individual investor accounts. These specific fraud attempts have risen so much that, in 2012, the Financial Industry Regulatory Authority (FINRA) issued an alert regarding these attacks.
SpearTip's case study notes that such attacks can begin with malware on user's personal computers. Deeper research on the malware involved in many investment fraud cases shows that domain addresses including "co.cc" within them as a common source of spam and phishing attacks. .CC is the internet country code top-level domain for the Cocos (Keeling) Islands, an Australian territory.
Mr. Kristopher Bleich, author of the Investment Fraud Case Study, says that "SpearTip combines traditional investigatory techniques with un-paralleled computer forensic results, providing our clients with the resources and evidence to protect their Brand during civil litigation."
Mr. Bleich has 15 years of civilian and military law enforcement, computer forensic, and computer information security experience. He has extensive experience in criminal computer forensic investigations as well as criminal investigations. He has testified numerous times in criminal cases, and has real-world experience in identification and analysis of Advanced Persistent Threat (APT) malware within corporate network environments.
Mr. Bleich also has certifications to instruct law enforcement personnel on how to seize electronic evidence through the National White Collar Crime Center (NW3C), along with his certification of a Certified Ethical Hacker (CEH) as well as an EnCase Certified Examiner (EnCe) certification. Mr. Bleich continues to serve his community as a Police Officer for the city of Holts Summit, Missouri, where he continues to enahnce his skills as an investigator.
SpearTip, based in St. Louis, MO, is dedicated to counterintelligence efforts as a means of providing their clients with the information needed before attacks happen. In the event of a threat, SpearTip is equipped and ready to investigate any such attempt and provide real-time intelligence on the attack. With the intelligence and security provided by SpearTip, attacks and risks can quickly be thwarted and/or mitigated.
Mr. Jarrett Kolthoff, President/CEO of Spear Tip, has over 17 years of experience in Information Security. His experience ranges from both corporate and governmental sectors, with casework in embezzlement, fraud, bankruptcy, and anti-trust lawsuits. Mr. Kolthoff has testified as an expert computer forensic witness in civil cases. He has also acted frequently as a liaison between corporations and law enforcement agencies during such suits.
Mr. Kolthoff has vast experience in policy and procedure development, deployment of technical security controls, as well as securing sensitive data for privacy/security audits.
In his former work as a U.S. Counter-Intelligence Agent, Mr. Kolthoff gained considerable experience in conducting and managing investigations related to counterespionage efforts and vulnerability assessments for government contract facilities and U.S. Military installations.
Though a company can control the systems within their personal network, many other risks exist. Such firms and companies need to maintain and adhere to strict procedures and protocols in order to defend themselves and their clients. If an attack is detected, immediate investigation should occur and a quick response is critical in protecting client data.
SpearTip's counter-threat methods include not only the technical data necessary, but also tactical intelligence to quickly thwart attacks and protect corporations and those they serve.
Learn more on Investment Fraud and the steps to prevent and counteract it by downloading the Case Studies on Investment Fraud at [http://ci.speartip.net/investment-fraud-case-studies.