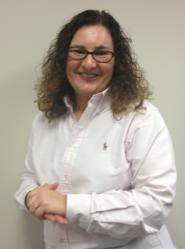 My passion for agronomy and crop protection led me to StollerUSA as I saw continued success.
Houston, Texas (PRWEB) January 31, 2013
StollerUSA, the leader in plant performance technology, announced the addition of Nanette Simonian to the growing sales team. As the new Southern California Stoller sales representative, Simonian provides expertise that will help California growers manage plant stress and health for higher quality crops and yields.
Simonian will focus on supporting current Stoller retailers and customers as well as increasing grower knowledge across Southern California. Emphasizing the technology behind Stoller products, she will be able to share her knowledge and experiences to help farmers push yields to the next level.
A graduate of California State University, Fresno with a degree in Plant Science/Agronomy, Simonian is a licensed California Pest Control Advisor. She has worked her entire career in the crop protection sector most recently employed with Westbridge Ag Products as a sales representative.
"My passion for agronomy and crop protection led me to StollerUSA as I saw continued success with their products on a variety of crops ranging from fruit and vegetables to row crops," stated Simonian. "I am anxious to share the benefits of Stoller's proprietary technology with growers and retailers in California."
"Demand for Stoller products continues to rise and with that comes the need for educated, qualified, enthusiastic sales representatives," explains Dr. Wayne Smith, General Manager of StollerUSA. "Nanette brings years of expertise and first-hand experience that will complement our successful sales team and our continued goals of assisting growers and retailers helping them reduce crop stress and increase yields with Stoller technology."
Simonian will cover Fresno and the rest of Southern California while the current sales representative, Kirk Van Leuven will continue his responsibilities in his territory of Northern California. For a complete list of sales representatives and dealer territories please visit: http://www.stollerusa.com/dealerlocator.
About StollerUSA
Headquartered in Houston, Texas for over 47 years, StollerUSA is dedicated to helping producers enhance yields by maximizing genetic expression. Only Stoller products contain Stoller's proprietary technology that is proven to ensure optimum plant growth by maintaining appropriate hormone balance and activity. In combination with proper nutrition and good farming practices, the result is enhanced marketable yield, significant return-on-investment and improved stress tolerance. Validated by Universities nationwide, Stoller's unique formulations outperform traditional products and result in healthier, more productive crops that are better able to achieve their full genetic potential.