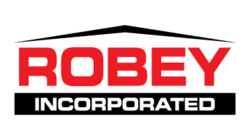 Westminster, MD (PRWEB) January 31, 2013
Robey Inc. is pleased to announce the relaunch of its website, RobeyInc.com. The new website has moved from the company's old domain, robeystucco.com. The new website is designed to serve potential and existing customers in Maryland, Pennsylvania, Virginia, Delaware, Washington, DC and surrounding areas.
Robey's new website provides customers with information on the various interior and exterior finishes the construction company offers, including EIFS, traditional stucco, commercial metal stud framing, drywall, acoustical ceilings, and more. The site also contains a photo gallery of completed projects by Robey Inc., including residential and office buildings, as well as restaurants and retail locations.
About Robey Inc:
For more than 20 years, Robey Incorporated has provided a full range of interior and exterior finishing services such as stucco, EIFS, commercial metal stud framing, drywall installation and repair, acoustical ceilings, and more for a variety of residential and commercial customers. The company serves major cities such as Baltimore and Washington, DC as well as states within the mid-Atlantic region. More information can be found on the company's website or by calling 410-751-7788.