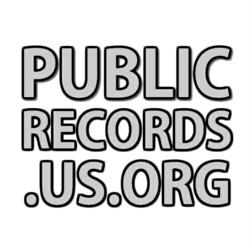 New York, NY (PRWEB) January 31, 2013
The trouble with fraud today is that it has no geographical limitations. The advent and phenomenal growth of the internet has made the global village the fraudster's playground and no one is ever far away from a scam. How do consumers protect themselves from apparently legit-looking businessmen or cold callers who are only out to defraud others? A serious and professional new fraudulent activity report can be provided by PublicRecords.us.org for their customers' safety.
One would imagine that people have learned from the losses suffered from the Ponzi schemes of the 1920s to be more careful with whom they trust with their money. Unfortunately, "investors" luring people with "low-risk and high return investments" have continued to cause misery on a global scale.
Ponzi and pyramid schemes have left people poor (except the criminals, of course) and many would have avoided the sorry ending to their stories by conducting careful and professional background checks on the companies involved in such schemes. Such a review will confirm what you might be suspecting – that the perpetrators of this kind of fraud move from country to country taking people's money before they either vanish or get arrested.
Fraud is so widespread today that anyone risks losing money any time they invest without conducting a background check. At the corporate level, people will find companies that are on the verge of liquidation but have kept this a secret. Those who invest in such companies learn too late that they are victims of asset stripping. Consider also the case of foreign-based companies which sell shares of failing or non-existent companies to appreciate the importance of background checks.
To avoid a scam whenever anyone considers investing, it is imperative that they obtain a thorough review of the company professionals by using a new fraudulent activity report from PublicRecords.us.org.
About PublicRecords.us.org:
Thousands of warrant checks, public records and employment searches are conducted on Public Records daily. For more information on these background check services, visit the PublicRecords.us.org website or contact the Customer Service Manager at manager(at)publicrecords(dot)us(dot)org.