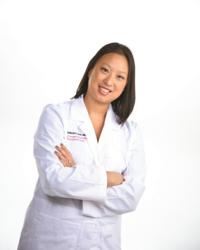 I love how the medical field is a combination of using medical skills and using your heart to help each individual patient.
Columbus, Ohio (PRWEB) January 31, 2013
Women's health specialist Dr. Melissa Lee has joined Comprehensive Women's Care in Columbus to work with patients on a wide range of women's health issues, including pregnancy, family planning and general gynecologic care.
Dr. Lee, a Columbus native and graduate of the Ohio State University School of Medicine, recently completed her OB/GYN residency at St. Luke's-Roosevelt Hospital in New York. In her role at Comprehensive Women's Care, she will work with patients with normal and high risk pregnancies, family planning issues and general women's health concerns, as well as perform minimally invasive surgery.
Dr. Lee said she most enjoys the personal relationships that she is able to build as she helps her patients through their pregnancies.
"A successful pregnancy is an incredibly rewarding process," she said. "A lot of great relationships are made."
Among the highest scorers in the country on the Council on Residency Education in Obstetrics and Gynecology exam, Dr. Lee is also a member of the American Congress of Obstetricians and Gynecologists, the Columbus Medical Association and the Ohio State Medical Association.
After earning her undergraduate degree in biomedical engineering at Case Western Reserve University, Dr. Lee said she sought after a more interactive field to apply her skills in medicine, which she ultimately found in women's health.
"I knew that I enjoyed learning the technologic aspects of medicine in my undergrad work, and I wanted more of that in my career," she said. "I love how the medical field is a combination of using medical skills and using your heart to help each individual patient."
Dr. Lee will see patients at Comprehensive Women's Care's offices at 3600 Olentangy River Road in Columbus, as well as deliver her patients' babies at OhioHealth Riverside Methodist Hospital.
Learn more about women's health physician Dr. Melissa Lee.
About OhioHealth:
OhioHealth is a nationally recognized, not-for-profit, charitable, healthcare organization serving and supported by the community. OhioHealth has also been recognized by FORTUNE Magazine as one of the "100 Best Companies to Work For" six years in a row, 2007-2012.
Based in Columbus, Ohio, it is a family of 22,000 associates, physicians and volunteers, 17 hospitals, 21 health and surgery centers, home-health providers, medical equipment and health service suppliers throughout a 40-county area. OhioHealth member hospitals include Riverside Methodist Hospital, Grant Medical Center, Doctors Hospital-Columbus, Grady Memorial Hospital, Dublin Methodist Hospital, Doctors Hospital-Nelsonville, Hardin Memorial Hospital and Marion General Hospital. For more information, please visit our website at http://www.ohiohealth.com.