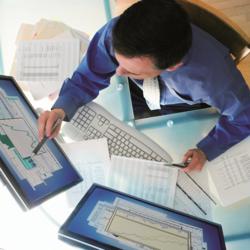 Energy purchasing consultancy ENER-G Procurement is inviting businesses to generate extra income by becoming business energy brokers
(PRWEB UK) 31 January 2013
ENER-G is offering businesses an opportunity to join its new energy partner network, which provides access to complete back office support and energy management services required by professional business energy brokers.
This is an ideal add-on service for businesses that sell into sectors with high energy usage, such as education, retail, commercial, hospitality, care homes or manufacturing.
Partners can access a complete suite of professional procurement services. This includes: supplier access, market intelligence, energy risk management services, portfolio management, invoice validation, and consumption measurement, monitoring, analysis and reporting.
Phil O'Brien, Partner Development Manager for ENER-G Procurement, said: "The high volumes of business placed by ENER-G, combined with the strong relationships we've built with major suppliers over decades, enable partners to secure competitive business electricity and gas prices on behalf of their clients. They can select from our wide portfolio of fixed and flexible products, including collective energy purchasing contracts, where customers take advantage of group purchasing to reduce prices."
Through the wider ENER-G group of companies, partners can also offer energy, carbon and water management consultancy services, together with carbon saving technologies, such as combined heat and power, heat pumps, building energy management systems and metering.
Added Phil O'Brien: "ENER-G's complete range of support services provides partners with the resources they require to build on current relationships and strengthen and extend their offering to customers. Partners can be confident that they are enhancing their reputation by collaborating with the widely respected international ENER-G brand, which stands for transparency, integrity and professionalism in business energy brokerage."
ENER-G Procurement, part of the global ENER-G group, is an independent energy purchasing specialist and a founding member of the Utilities Intermediaries Association (UIA). ENER-G works with manufacturers' organisation EEF to provide the EEF Energy Services, and operates the Chamber Utilities™ service to Chambers of Commerce across England.
Further information: http://www.energ.co.uk/brokernetwork