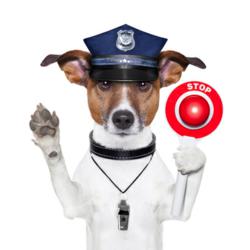 Under the program, each customer service representative will be given a set of benchmarks.
Newark, NJ (PRWEB) January 31, 2013
In an effort to make sure that their customer service staff does not become complacent, Police.us.org plans to introduce a reward program to motivate their customer service representatives to work to the best of their ability, the company said.
"One of the major challenges in any customer service program is making sure that your staff remains as motivated as possible," company spokesman Josh Fraser said. "We believe that offering extra payments and salary incentives are the way to do it. People work harder if they know they will be rewarded for their efforts."
Under the program, each customer service representative will be given a set of benchmarks – including time spent on a call, the number of positive customer feedbacks, the number of issues resolved and suggestions they make to management - to make the customer service process better.
Each time they meet a benchmark, they will receive an increase in their compensation for that period.
"Under this program, it's possible for our employees to double their salaries if they hit the required level of excellence," Fraser said. "Having that carrot out there will give them something to strive for, and something to be proud of when they receive their award."
Employees will still be given a base salary – the program is simply meant to give them the chance to earn more money, Fraser said.
"Nobody's salary will go down under this program," Fraser said. "The only way their compensation will move is upwards. We don't want to punish people. We want to reward them for their hard work."
About Police.us.org:
For police records checks or warrant searches, Police.us.org is a reliable online resource. The nationwide police record check can find criminal history, police convictions, sex offender status and more. Police.us.org is a top choice for police records on the Internet.