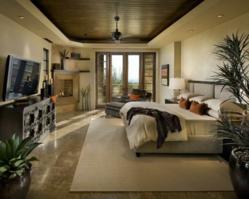 "We're delighted to recognize Ownby Design among our "Best Of" professionals for design as judged by our community of homeowners and design enthusiasts who are actively remodeling and decorating their homes."
Scottsdale, AZ (PRWEB) January 31, 2013
The "Best of Houzz" award for 2013 is awarded in two different categories: Customer Satisfaction and Design. Customer Satisfaction award winners are based on homeowner members who rated their experience working with some of the remodeling and designer professionals in 12 categories ranging from architects, and interior designers to contractors and other remodeling professionals. Design award winners' work was the most popular among the community of 11 million monthly users who saved more than 124 million professional images of home interiors and exteriors to their personal ideabooks via the design platform website.
By looking at the professional images added to the most ideabooks over the past year, "Best of Houzz 2013" also serves as a new standard for decorating and remodeling trends across the U.S. and around the world, such as must-have for the bathrooms, enticing entryways, lighting trends, entertaining fire pits and revamped garages.
According to Liza Hausman, vice president of marketing for Houzz, "we're delighted to recognize Ownby Design among our "Best Of" professionals for design as judged by our community of homeowners and design enthusiasts who are actively remodeling and decorating their homes."
About Ownby Design
Ownby Design is a luxury interior design firm that specializes in interior design, architectural detailing, and kitchen & bath design for both new builds and remodels. Claire Ownby is one of the most sought-after designers of luxury residential interiors and the founder of Ownby Design, LLC. With her unique fusion of minimalism and lavishness, Claire's designs transform the spaces of everyday living into one-of-a-kind indulgences. Claire and the Ownby Design team have been recognized with numerous industry and community awards throughout the past several years for residential designs in both Arizona and the Hawaiian Islands. Ownby Design currently has design studios in Scottsdale, Arizona and in Waikoloa, Hawaii.