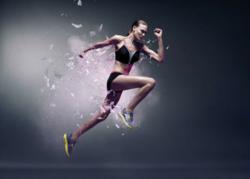 We're pleased to see that sales of sportswear are up on last year, it's clear the Olympics sparked more interest in sports, and has encouraged more women to make their New Year's resolution to get fit.
Desborough, Northamptonshire (PRWEB) January 31, 2013
The brand's website leialingerie.com allows women to buy lingerie online, buy swimwear online and buy sportswear online. When customers visit they can choose from a wide range of collections from a number of popular lingerie and swimwear brands, including Freya, Fantasie, Fauve, Elomi and Huit - with many brands offering sizes up to a K cup.
The Freya Active brand (from Freya Lingerie) was one of the ranges to benefit from this surge in interest – with the Freya Active underwired sports bra achieving the biggest rise in sales. Freya Active's underwired sports bra is ideal for high performance sports as it offers great coverage as well as comfort. It also features Coolmax fabric, unique technology that draws moisture away from the body to help the wearer stay cool. More specifically, Freya Active's underwired sports bra in black proved most popular.
However, Leia have also revealed that there was an appetite for fashionable colours, as sales of coloured sports bra were up by 50%. Freya Active's sports bras are available in nude, red, white and bright blue and black.
Sports bras provide support by helping to hold the breasts in place during exercise and minimise movement, which can cause discomfort. A lack of the correct support during exercise can damage the Cooper's ligaments within the breast and lead to irreversible sagging.
In addition to sports bras, Leia's top-selling sports co-ordinate was the Freya Active short, which out-sold other styles by three to one. Freya Active's short is super soft and stretchy and features antibacterial properties.
Nigel Addison from Leia lingerie said, "We're pleased to see that sales of sportswear are up on last year, it's clear the Olympics sparked more interest in sports, and has encouraged more women to make their New Year's resolution to get fit. We're eager to see if the trend continues into spring and summer with swimwear."
About Leia
Leia has over ninety years of lingerie design experience and allows women to buy lingerie online, buy swimwear online and buy sportswear online – all whilst offering an affordable boutique experience. Sizes range from an A to a K cup. Leia principally retail through an online store, but they also have boutiques in York and Cardiff, as well as Kent's Bluewater shopping centre. To find out more about Leia, visit http://www.leialingerie.com