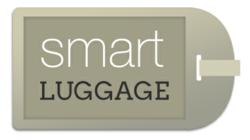 It has been reported that more than 99% of all airport luggage does get connected with its proper owner
(PRWEB UK) 31 January 2013
It has been reported that more than 99% of all airport luggage does get connected with its proper owner, most often straight away and if not, within a few days. With regards to the 1% that gets mislaid this is taken to an unclaimed baggage centre where approximately one third is thrown away, one third given away and one third priced and sold in the warehouse.
Often confronted by a number of travellers concerned about the threat of luggage damage and loss, the team at Smart Luggage regularly provide their readers with advice on how to reduce this risk. As such they received this latest news with great interest. A representative from the firm shares their thoughts on the matter.
"Whilst we all fret about the prospect of ending up with no clothes, makeup or toiletries upon arriving on holiday, it appears that in the overwhelming majority of cases, this is unlikely to happen. To protect your luggage from ending up in an unclaimed baggage centre, remember to include your details on both the inside and outside of each piece of luggage.
"At Smart Luggage we offer a wide range of suitcases, accessories and designer luggage that is all built with security and durability in mind."
Smart Luggage continues to provide advice and guidance on all areas of luggage and travelling.
Smart Luggage is a lead supplier in brand names such as Samsonite and Antler as well as cost effective luggage solutions. Established to cater for a nationwide market the company takes pride in making airport luggage and everyday necessities such as laptop cases, handbags and holdalls accessible to all at competitive prices. The online luggage retailer offers safe and secure payment via facilities like Sage and Paypal.