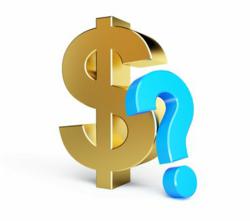 San Diego, CA (PRWEB) January 31, 2013
MyFeePlan has expanded the scope of their public records database to include military records, company officials said yesterday.
"We have had numerous requests from our customers to make military records available to them," said company spokesman Josh Fraser. "It took us some time to add them to the database, but they are now there and we are happy to have the chance to find a new way to satisfy our customers."
MyFeePlan is a public document search company. In the past they have offered arrest records, warrant checks, driving records checks, sex offender checks, and vehicle history reports to the general public.
"This is just one more way for us to make sure that information that is supposed to be public remains available to the public," Fraser said. "Your tax dollars were used to generate these records, so you should be able to have access to them."
Fraser said there were a variety of reasons that people may want to use a military records check.
"Maybe you've lost touch with an old army buddy and want to locate him," Fraser said. "Or maybe someone has applied for a job at your company and claims to have a stellar military record. Wouldn't you want to find out for sure if they are telling the truth, or if they left the military for less than honorable reasons?"
The company said that as the wars in Iraq and Afghanistan continue to wind down and soldiers come home, he expects there the demand for military records checks to continue to grow.
"The people asked for them and we've found a way to give it to them," he said.
About MyFeePlan.com:
MyFeePlan.com is a customer service solution for public records services like background checks, vehicle history reports, criminal checks, driving records, arrest records, etc. They provide 24/7 live chat and phone support with REAL, professional customer service representatives.