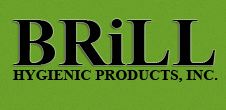 Brill toilet seat covers will help prevent the spread of germs on patrons' hands and body.
Delray Beach, FL (PRWEB) January 31, 2013
Because many people are often uncomfortable using public restroom, a stigma of the public restroom has been created. Alan Brill has the solution for those who are hesitant towards public restrooms because of sanitary reasons: the Brill sanitary toilet seat. Brillseat has announced the many health benefits of using toilet seat covers, and among the many that have noticed are casinos.
Many casinos have taken note of this hygienic solution, and to make the guest experience even more comfortable, Gila River Casinos has opted to install Brill sanitary toilet seat. The Lone Butte and Vee Quica casinos have followed suite and have installed these toilets in their casinos.
Brillseat toilet-seat covers can be found in women's restrooms in Radio City Music hall in New York City, and in ladies rooms at Yankee stadium.
Brillseat toilet seat covers offer many benefits:
Sanitary conditions improved: Public restrooms are one of the easiest ways for harmful germs and bacteria to gather. When Brillseat covers are installed, the restrooms are cleaner.
Accidental exposure is reduced: Because the sanitary toilet seats prevent users from having to touch anything, this greatly reduces the risk of exposure.
Maintenance costs reduced: By using these seats, these seats don't leave messes behind. By staying cleaner longer, maintenance costs will be lower.
Customer services improved: Patrons and customers will appreciate the fact that restroom facilities are cleaner and more sanitary. They will be pleased with the restroom experience, and may even tell others.
The Brill Hands-Free Electronic Toilet Seats are designed to automatically change toilet seat covers. When either a hand is waved in front of a wall-mounted, hands-free sensor or a green button is pressed, it will produce a fresh, clean sanitary toilet seat cover set in place for each and every user.
In the case of public restrooms, Brill toilet seat covers will help prevent the spread of germs on patrons' hands and body. This exciting new innovation can help prevent the spreading of illness, and protect public health.
About Brillseat
Brill Hygienic Products Inc. is the only American manufacturer of hands-free, high-tech electronic sanitary toilet seats and sanitary plastic. By manufacturing all seats and plastics personally, they offer the highest level of products, reliability, and customer service.
Brill's reputation has made it the leader in sanitary toilet seat covers. Their products are now used in thousands of locations including hospitals, airports, country clubs, casinos, offices, factories, schools, sporting arenas and more.
When it's time to invest in sanitary toilet seat covers, the Brill name is trusted worldwide. If you'd like to learn more about Brill and the benefits of their sanitary toilet seats, call toll-free at (800) 330-6696 or e-mail us at info(at)brillseat(dot)com.