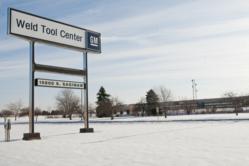 Barnett Financial & Tax welcomes all Weld Tool Center employees for a complimentary consultation
Grand Blanc, Michigan (PRWEB) January 31, 2013
Genesee County was once widely recognized as the birthplace of General Motors. That moniker has long since been tarnished as Genesee County, particularly Flint, now remains a dilapidated shell of its former self. Closed factories and empty buildings litter a once proud landscape of what was an international manufacturing hub. Add to the list of closed facilities(which now includes Flint North Components, Chevy in the hole, Fisher #1 and, perhaps most notably, Buick City, among others) the soon to be shuttered GM Weld Tool Center. Barnett Financial & Tax in Grand Blanc, Michigan knows that it is crucial to keep any displaced workers in the area to help maintain the local economy.
The recently announced closing will take place in July of 2013 with the majority of the displaced individuals being offered positions at the Metal Center in Parma, Ohio. Those not willing to move or close enough to retirement will undoubtedly need to make some planning decisions. That's where Barnett's expertise will come in. Barnett Financial & Tax is a long standing beacon to Genesee County residents and is proud to boast years and years of consultation to General Motors families in particular. Barnett Financial & Tax, a financial services firm in Grand Blanc, Michigan, held transitional training for many area union and salary GM employees impacted by past plant closings.
Barnett Financial & Tax has established itself as a local expert in all matters financial, retirement and tax. In a community so heavily influenced by the activities of General Motors, a particular knowledge base is required to skillfully handle the cares and concerns of a GM employee faced with such a dilemma. Through its past experiences with similar situations, Barnett has laid the groundwork to become the best consultant available in such an unfortunate turn of events. This Grand Blanc Financial Services Firm welcomes all Grand Blanc Weld Tool employees for a complimentary consultation.
About Barnett Financial & Tax
Barnett Financial & Tax, Located in Grand Blanc, Michigan provides a team of highly qualified professionals, with backgrounds in Tax, Estate & Elder Law, accounting, and financial planning, who provide complete financial services for their clients. Further information about Barnett Financial & Tax can be found at http://www.rickbarnett.com.
About Rick Barnett
Richard A. Barnett is a Financial Planner with Designations as Certified Estate Planning Professional (CEPP), Christian Financial Consultant & Advisor (CFCA) and has a Master of Estate Planning (MEP).
Mr. Barnett has been quoted for the past 20 years in the Flint Journal, the Grand Blanc View and has had appearances as a financial authority on local channels WJRT TV-12, WNEM TV-5 and WEYI TV-25. Rick can be heard weekly as host of the "Barnett Financial Hour" Thursday mornings at 8am eastern time on Supertalk 1570am or streaming live at http://www.supertalk1570.com. Also Mr. Barnett has been asked to speak on various topics of tax, investments, estate planning, etc from General Motors, Delphi, Genesee County, Hurley & Genesys Medical Centers, Michigan Association of Christian Schools as well as dozens of other Corporations, Unions, Churches and Associations.