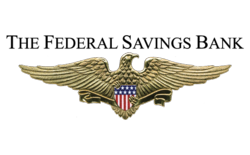 The housing market index increased to 47, jumping 2 points from the 45 that was reported in November, marking the highest reading since April 2006 before the housing market began a downturn
Chicago, IL (PRWEB) January 30, 2013
The Federal Savings Bank thinks now is a great time for first-time homebuyers to invest in the housing market, as home prices continue to increase monthly and foreclosures decreasing. Further, More Americans are able to afford the homes they are living in. Recently, homebuilders also showed a sign of confidences, as the National Association of Home Builders/Wells Fargo Housing Market Index showed its eighth consecutive month of improvement.
The housing market index increased to 47, jumping 2 points from the 45 that was reported in November, marking the highest reading since April 2006 before the housing market began a downturn that led to some of the worst conditions in history.
"Builders across the country are reporting some of the best sales conditions they've seen in more than five years, with more serious buyers coming forward and a shrinking number of vacant and foreclosed properties on the market," observed NAHB Chairman Barry Rutenberg, a home builder from Gainesville, Fla. "However, one thing that is still holding back potential home sales is the difficulty that many families are encountering in getting qualified for a mortgage due to today's overly stringent lending standards."
The NAHB/Wells Fargo Housing Market Index was first conducted 25 years ago, originating from a monthly survey that records builder perceptions of currently single-family home sales and expectations for the next six months, rating them as good, fair or poor.
"While there is still much room for improvement, the consistent upward trend in builder confidence over the past year is indicative of the gradual recovery that has been taking place in housing markets nationwide and that we expect to continue in 2013," said David Crowe, the NAHB's chief economist.
Housing market to continue improving
For those looking to purchase a new home in 2013, the Federal Savings Bank thinks prices could be slightly higher than they are this year, as other experts are predicting for continued improvements through the new year. According to the Campbell/Inside Mortgage Finance HousingPulse Tracking Survey, the housing market will continue to improve with home values rising and foreclosures decreasing in the new year.
The survey also found that a continued decline in distressed properties is one of the biggest factors on the housing and home prices.