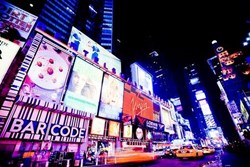 Introducing the latest technology in printing, Advertising.com.my is proud to be among the first to bring 3D printing equipments to Malaysia.
Kuala Lumpur (PRWEB) January 31, 2013
Advertising.com.my has been a major mover in the industry through its online advertising services when it was established more than 10 years ago and since then has been offering more services in recent years including the likes of LED technology digital boards, printing services and billboards, among others. Where Billboard advertising is concerned, Advertising.com.my has undertaken many projects for its reputable list of clientele in many roads and highways around Malaysia. To complement the recent launch of billboards in the Klang Valley, this has now been extended to cover the northern state of Penang and Langkawi. Clients can now launch more localized advertising campaigns for the Penang market after the acquisition of the rights for billboards in most of the major streets in the state.
In order to design and project the highest visibility with effectiveness and impact, Advertising.com.my has upgraded and improved its printing facilities and equipments to offer the best quality of prints. This is done through the recent purchase of a whole new range of high-end printers which are used for the design and printing of marketing and advertising collaterals like posters and banners through the in-house design team of Advertising.com.my. The new range of printers mean that Advertising.com.my can now embark into large scale projects that include printing for billboards, building wraparounds and other mega projects through the in-house team which will thereby help to reduce the cost for the clients.
One of the latest collaborations with players in the industry include an initiative with major public transportation services in the country where Advertising.com.my will be working with the taxi and bus associations in Malaysia to offer advertising on these public transport modes. In fact Advertising.com.my has been offering bus and taxi advertising since 8 years ago. In doing so, Advertising.com.my will enhance the current services that offer printing of stickers, designing of the advertisements and any other related services that will garner high visibility and impact for the advertisers more effectively through a collaborated network of services.
Meanwhile, the current offering of advertising in the mass media is strengthened and further improved in radio and television channels. Advertising.com.my has been partnering its clients and customers from all business sectors in the conceptualizing and designing of advertising campaigns for all media types and will now offer these services in all the top channels in the mass media concerned through a better cooperation effort between the agency and the media owners.
Introducing the latest technology in printing, Advertising.com.my is proud to be among the first to bring 3D printing equipments to Malaysia. This is one of the latest gadgets to reach the technology world and Advertising.com.my will be manufacturing, designing and marketing a whole new line of affordable and highly efficient 3D printers which will enable users to develop and design their own 3D models that range from prototypes to toys and other materials. The 3D printers are available in various ranges that can be used by end-users as well as by corporate companies.
The launch brings out an additional service in which Advertising.com.my now brings 3D (3 dimensional) signboards as a new value added services for the clients and advertisers. The 3D signboard provides better visibility and clearer images through this cutting-edge technology which will surely offer a whole new range of advertising opportunities in this media. Where this is concerned, 3D signboards can be designed and made to offer a different reflection of the brand and logos of the advertiser while they can engage in designing of sculpture as well. Advertising.com.my provides assistance and consultancy services in terms of designing the sculptures required as well as in the production of these art works.
While Advertising.com.my continues to play its major role in the mass media and advertising sector, it has not neglected the online and digital services. This is where Advertising.com.my will now venture into more effective online advertising campaigns through its already reputable and established Malaysia SEO (Search Engine Optimisation) services. Having been in this industry sector for more than a decade, Advertising.com.my as the leading advertising agency in Malaysia is one of the most renowned and most capable agencies to help its clients achieve the highest visibility through search engine strategies. Today, this service is further expanded through the experience and expertise of Advertising.com.my where companies can fully leverage on the power of online search engines like Google, Bing and Yahoo. These services are affordable and extremely effective for companies who are looking to achieve high ranking results on the World Wide Web thereby ensuring that their websites are constantly seen and found by customers.