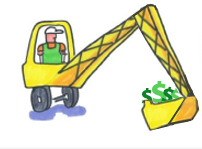 The service features hotel construction, office buildings, retail construction, medical facilities, school renovations and much more, including those hard-to-find private project leads, from planning stage through completion.
Chicago, IL (PRWEB) January 31, 2013
Construct-A-Lead, the Construction Industry's most effective construction lead service, is reporting on the latest in student housing and multi-family construction trends. For more information on these trends and the construction projects that reflect these developments, visit construct-a-lead.com to obtain direct contact information for all reported projects.
According to the U.S. Department of Education and the U.S. Census Bureau, between 2000 and 2010, there was a 38.7 percent increase in enrollment in public universities, leading to a 21.4 percent growth in the numbers of students living off campus. From 2012 to 2013, the numbers are still rising. Many university officials see this as an opportunity to increase the development of on campus student housing.
At schools like Kent State University in Kent Ohio, the student population increased from 34,000 students to 42,000 students in just two year. Since early 2012, the city of Kent—and the university—expected a demand for new apartments, such as the Province, developed by Edwards Student Housing.
Many new student housing communities offer residents full amenities, such as fitness centers, community rooms and upgraded apartments. These are an example of upscale student housing developments that have received the approvals to move forward:
San Marcos River, TX - The Woodlands of San Marcos, Plans call for the new construction of a 306 unit, 1,000-bedroom student housing complex. Estimated construction start: Q2, Q3, 2013, $150,000,000. Project ID: 1304701
Columbus, OH - Ohio State University Student Housing. Plans call for the new construction of new dorms and a recreation center, adding 3,200 beds. Construction start: July, 2013, $396,000,000. Project ID: 1304562
Lincoln, NE – University of Nebraska. Plans call for the new construction of a 10-story, mixed-use parking garage and student housing facility. The brick and concrete building will have seven levels of parking, mostly for UNL students, topped by three levels of housing. Construction start: Q3, Q4, 2013, estimated, $47,000,000. Project ID: 1304702
In Rapid City, S.D., the town had its third best year for building permit valuations since 2000, issuing permits worth $207,811,337, according to city's community planning and development services department. A total of 226 multifamily housing units helped boost the totals in 2012, according to the city.
Towns like this one see positive trends in the sector go beyond permits, starts, and construction; historically low mortgage interest rates and low home prices have made housing more affordable than ever in 2012. These factors, along with upward trends in sales, have made builders more optimistic about the future. The following multi-family developments have received the approvals to move forward.
Chicago, IL – One South Halsted, New construction of a 492-unit apartment building. Estimated construction start: Q2, Q3, 2013, $50,000,000. Project ID: 1304676
New Orleans, LA – 939 Iberville, Redevelopment of a mostly vacant French Quarter building into an 87-unit residence. Plans call for unit sizes ranging from 765 to 2,164 square feet, as well as an 85-vehicle parking structure. Construction start: Q3, Q4, 2013, $26,000,000. Project ID: 1304679
Employment in the multi-family real estate sector, according to Multi-Housing News, has rebounded from the depths of the recession. While many cut back in 2008 and 2009 and held steady in 2010, companies hired again in 2011. We see this trend continuing in 2012 and beyond. With this organic approach, companies are hiring out of necessity as they start new construction and compete for new acquisitions, especially as it relates to large scale housing.
Oak Creek, WI – Apartments at Drexel Town Square, Plans call for the new construction of 700 apartments a part of the 85 acre mixed use development. Construction start: Late, 2013, Early, 2014, $145,000,000. Project ID: 1304682
These trends also apply to the affordable housing side, which represents about half of the institutional size of stock value and half of new construction starts.
Brownsville, NY – Van Dyke Supportive Housing Project, New construction of an affordable housing development. Plans include a mid-rise sustainable and contextual 12-story building with 44 one-bedroom units and 56 two-bedroom units, as well as a community space and a mental health clinic. Construction start: Q1, Q2, 2013, $27,000,000. Project ID: 1304690
Oddly enough, in New York City and other populated urban areas, following along with Occupy Wall Street, value-based new retail and restaurant construction projects from 2011 to 2012 will continue rise.
Brooklyn, NY – Q at Parkside, New construction of a 133 unit affordable housing development. Plans include two buildings connected by an enclosed corridor with two ground floor retail areas and community space. Construction start: Q3, Q4, 2013, $123,000,000. Project ID: 1304691
Construct-A-Lead.com is an online construction projects database, helping contractors, service providers, manufacturers, distributors, suppliers and businesses in related industries gain information on all large scale commercial construction projects. The service features hotel construction, office buildings, retail construction, medical facilities, school renovations and much more, including those hard-to-find private project leads, from planning stage through completion. Construct-A-Lead's daily updates of commercial construction project leads are an ideal solution for those who want to put their product or service into commercial, government and religious structures. For more information on upcoming construction projects in your area, visit Construct-A-Lead.com online or call 855-874-1491