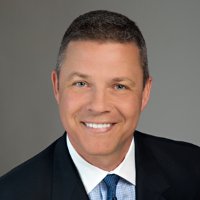 Carmel, IN (PRWEB) January 30, 2013
Mark Bugalski, 46, of Lake Worth, FL, was named regional senior vice president of Allied Solutions, LLC. The company, based in Carmel, IN, markets insurance products and a variety of services to nearly 4,000 financial institutions nationwide. Bugalski now oversees the Southern sales region.
Bugalski joined Allied Solutions as a regional vice president in 2005, one year after it was purchased by Securian Financial Group.
"Mark is consistently one of Allied's top producing representatives," said Pete Hilger, president, Allied Solutions. "He possesses great leadership qualities and carries the respect of all of his peers in addition to a strong work ethic and energetic style. Mark is poised to excel in this new position."
Bugalski is a native of Arlington Heights, IL and a graduate of Iowa State University in Ames, IA. He carries the Certified Life Underwriter designation.
With over 35 years of experience in the financial services industry,Allied Solutions is a customer-focused provider of insurance and related products whose customized solutions help its 4,000 clients grow their businesses and more effectively manage risk. Allied is an independently operated subsidiary of Securian Financial Group, Inc., and provides the most innovative products and services available in the marketplace from dozens of providers.