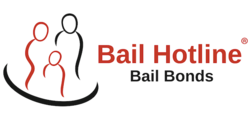 "Although we already have a downtown office by taking over Get Out Quick Bail Bonds, we now have a retail location directly across from the jail. This will allow us to offer faster and better services to our clients." Danny McGuire
Riverside, CA (PRWEB) January 31, 2013
In the first month of January, the acquisition team at Bail Hotline Bail Bonds is set to close two deals in the Los Angeles County area. After years of operating in downtown Los Angeles, Get Out Quick Bail Bonds, will now be absorbed into the Bail Hotline family of offices.
"Although we already have a downtown office (which will not be closing) by taking over Get Out Quick Bail Bonds, we now have a retail location directly across from the jail. This will allow us to offer faster and better services to our clients," Danny McGuire, CEO of the Bail Hotline commented at the grand opening.
In Glendale, Sharky's Bail Bonds has a twenty year history of serving the community. "I've been around a long time, I think Bail Hotline as the next generation of Bail agents, will treat my clients with respect and integrity," gleamed Sharky Klian, Sharky's previous owner.
In San Diego County, the Bail Hotline is opening a Chula Vista office. This office will join the San Diego downtown, Santee, and Vista locations in service the residents of San Diego County.
To find a Bail Hotline Bail Bonds location nearest you, visit http://www.myBailHotline.com or call (888) 958-1228 for immediate assistance.
About Bail Hotline Bail Bonds
With over 27 offices throughout all of California, Bail Hotline Bail Bonds offers thorough and quality assistance to individuals and families 24 hours a day, seven days a week. A family-owned and operated business, Bail Hotline strives to provide the best bail services in both minor and severe situations. If you cannot make it to one of the bail bond offices, Bail Hotline's mobile service can assist you. Call 1-888-958-1228 or fill out our form for more information.