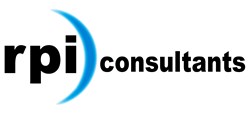 Baltimore, MD (PRWEB) January 31, 2013
RPI Consultants is attending the upcoming Midwest Lawson User Group (MWLUG) Meeting, to be held on February 15, 2013 in Bloomington, Minnesota. The Midwest Lawson User Group organizes opportunities for Midwestern clients of Infor Lawson software to discuss ideas regarding Lawson products, services, and strategies. With new technologies and developments constantly emerging, this meeting will highlight some of the recent features, including Lawson Smart Reports, Mobile Applications, and Infor Social Media, amongst more common topics like Financial, Supply Chain, and Human Capital Management.
As an Infor business partner, RPI will be attending as a vendor sponsor and plans to send Connie Campbell and Derek Richardson to exchange their expertise and services with Lawson consumers.
Connie Campbell recently joined the RPI team in 2012, following the acquisition of her successful consulting business, iTS Solutions. As a Partner on the executive team at RPI Consultants, Ms. Campbell offers her creative problem-solving abilities as a go-to resource for value-added solutions and leadership. For more than 13 years, she has managed complex software application projects in the healthcare ERP market, with added expertise in manufacturing and distribution.
Derek Richardson is a Senior Project Manager with RPI, with extensive experience implementing Lawson product suites. He is a three-time recipient of Lawson's Achiever Club Award – an award given to the best of the best for exceeding their service revenue quotas. As a Project Management Professional and licensed Certified Public Accountant, Mr. Richardson offers his expertise on business development, communication planning, and financial consulting.
RPI Consultants is an ERP implementation and optimization firm focused on delivering best practices through technology, systems integration, and process redesign. The RPI team includes certified technical and functional experts in Lawson, PeopleSoft, ImageNow, and Kofax as well as other automation technologies to enhance the procure-to-pay, financial reporting, and human resources processes. RPI is a leader in the design and build of shared service operations for these functions.