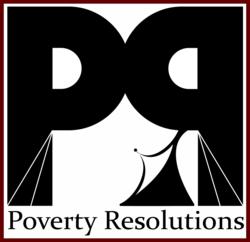 In order to effectively reach our audience, we have to meet them where they already are.
Philadelphia, PA (PRWEB) January 31, 2013
In 2013, Poverty Resolutions is launching a new media campaign in support of their mission to raise awareness of global poverty. As part of the campaign, the organization will be releasing new videos each week on their YouTube channel. Content will include videos exploring poverty related issues and depicting different aspects of life in Haiti. Also included will be updates on Poverty Resolutions' current development projects being carried out on the ground in Haiti.
The target of the campaign is youth between the ages of 14 and 25. The organization hopes to engage, educate, and inspire this demographic to become active in helping those in need around the world.
Poverty Resolutions hopes to maximize the reach of the campaign by harnessing the power of social media through maintaining a robust online presence on Facebook, Twitter, and their blog.
"The internet and social media sites have become dominant in the way people interact with one another and access information, particularly for young people," said Andrew Jones, co-founder of Poverty Resolutions. "In order to effectively reach our audience, we have to meet them where they already are. In addition to the work we do in Haiti, we aim to get young people involved in efforts to help those living in poverty around the world. We believe that this is the best strategy to do so."
About Poverty Resolutions:
Poverty Resolutions is a 501(c)(3) nonprofit organization dedicated to the eradication of dollar-a-day poverty. They aim to educate Americans to increase awareness of global poverty and to inspire them to take action. In Haiti, they provide sustainable solutions to poverty, which empower individuals and organizations to meet the needs of their communities.
To learn more, visit: http://www.povertyresolutions.org/