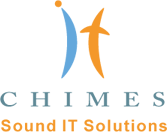 (PRWEB) January 31, 2013
IT Chimes, the leading Indian web development company, has acquired 29 new clients in the last month, following the business visit by co-founder Gaurav Sabharwal to the USA. The company released the data recently during a press conference.
Vibhu Satpaul, CTO of IT Chimes, confirmed the news saying "yes, the visit has been very fruitful for us. We have acquired 29 new clients and secured multiple projects from most of them." However, the company declined to give away the names of the newly acquired clients citing client confidentiality as a reason. The company also declined to give out exact amount involved in the dealing saying it is somewhere in seven digits. "Our existing clients have been very happy with our services and most of them has extended their business collaboration with us" the company said.
IT Chimes has a rich tradition of developing websites and web portals, maintaining and administrating database, develop mobile applications for various platforms and lend its experienced human resource to overseas companies at a very low rate. The company is also coming up with 3 more services within a week namely, outsource ipad/iphone application development, outsource Android application development and Social Networking Portal development. These services were not officially offered till now. The company has recently developed a new site dedicated only to mobile application development, moability.com.
IT Chimes is also recruiting for various posts and it is displaying 20 vacancies for immediate recruitment in its website. The vacancies include various programmers, designers, content creators and others. This can indicate the magnitude of new clients and work the company has acquired.
IT Chimes has always concentrated on keeping the client retention ratio high and a data released by the company showed that the ratio went as up as 70%, which effectively means, 70 of every 100 clients came back to IT Chimes for their next project. A client retention ratio over 65% is considered good enough and thus the record of IT Chimes is quiet enviable.
About IT Chimes: IT Chimes is a leading web design company from India with its offices in the USA and the UK. The company has served clients in the fields like website design, website and web portal development, off-shore IT staffing, Internet marketing, database management, graphic design and responsive web design for over half a decade. The company has a loyal customer base across the globe and has successfully delivered over hundreds of projects. With employee strength of 150+, the company is one of the fastest growing companies in the domain of web development.