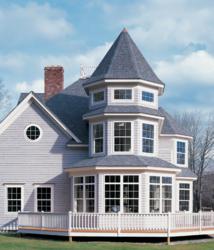 Rapid Glass has always prided itself on educating the consumer so they can make their own intelligent decisions
Minneapolis, Minnesota (PRWEB) January 31, 2013
People are always looking for cost effective ways to save money when remodeling a home, building a garage or embarking on a new construction project. Home Window Glass Installation can be one of the more expensive purchases when working on fixing up the home. It is recommended that homes in the cooler, northern part of the country utilize insulated glass or double pane window glass. These types of windows are more costly but provide more of an insulating factor necessary in the cooler states such as Minnesota. Even though the windows themselves are more expensive, money can be saved in the long run due to energy savings on heating and cooling bills. If window glass is needed in the warmer climates or a non-climate controlled garage, the less expensive double pane glass may be all that is needed.
"Rapid Glass has always prided itself on educating the consumer so they can make their own intelligent decisions" explains Rick Rosar, President of Rapid Glass. "So when we got the opportunity to educate a larger national audience with a Window Glass Installation video, we jumped at the chance". Rapid Glass is no stranger to being featured on national television. In 2011 they were asked to do an installation of a Heavy Glass Shower door on another syndicated program.
Broken home windows due to flying golf balls, lawn mowers kicking up rocks or the occasional child throwing an unknown projectile aren't the only reasons for home window glass needing to be replaced. In Minnesota large temperature swings cause insulated or double pane windows to get "fogged up". If this should occur, the consumer should know that they can replace just the glass and not the entire frame. Instead of paying ten thousand dollars or more to replace all the windows in the home, if the frames are still good, they can replace just the glass for a fraction of the cost.
For 25 years, Rapid Glass has been one of Minnesota's premier Window Glass Repair and Installation Specialists. We provide Quality Same Day Service for most of your Auto, Home or Business Glass needs. Our Customer Service representatives are friendly, knowledgeable and can assist the customer with virtually any question they may have.