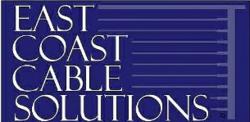 Frederick, MD (PRWEB) January 31, 2013
East Coast Cable Solutions is pleased to announce its expanded lineup of cable railing system installation and fabrication services for the areas impacted by Superstorm Sandy. Due to the widespread damage left in the wake of the storm, many owners of residential and commercial properties will need rebuilding and repair services.
East Coast Cable Solutions is set to assist property owners in the northeast United States with their rebuilding efforts. The cable railing systems company carries a variety of posts, framework and hardware to fit the needs of standard and unique properties that have been affected. East Coast Cable Solutions has also made expedited shipping available, with most orders shipped to New Jersey, New York and Connecticut within 1-2 days.
About East Coast Cable Solutions:
East Coast Cable Solutions provides and installs stainless steel cable railing systems and hardware for residential and business properties. The company serves the mid-Atlantic and Northeast regions locally with 1-or-2 day delivery to: New York, NY, Washington DC, Virginia, Maryland, Delaware, New Jersey, Pennsylvania, New York, Indiana, Ohio, and West Virginia.