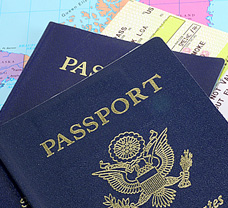 I can think of no better use of crowdfunding methodologies, than to provide an opportunity like this to the masses
Washington, D.C. (PRWEB) January 30, 2013
The U.S. Senate is working heartily to revamp immigration legislation to provide citizenship opportunities to an estimated 11 million individuals now residing here illegally. It is assumed that this legislation will become a reality by this summer. Opportunity alone, however, will not allow these prospective citizens to move from their current 'illegal' status to a 'legal' position. It will require attorneys, proofs and document filings, all of which cost money.
"These individuals are going to need cold, hard cash to make their American dream into a reality. I can think of no better use of crowdfunding methodologies, than to provide an opportunity like this to the masses," Robert Dobyns, CEO of Conzortia Business Funding, Inc. stated. Conzortia has just launched CrowdfundingCitizenship.com as a focus site to make individuals aware that crowdfunding is a viable option for funding their citizenship bid.
CrowdfundingCitizenship.com connects people with Conzortia's Fund My Wish initiative to provide the software platform to launch individual's crowdfunding projects.
"There are tens of millions of immigrants in our country who have already experienced the benefits of citizenship. I believe that these people will want to reach out to help those who are struggling financially in order to achieve their similar dream", Dobyns continued.
CrowdfundingCitizenship.com offers free project listings for crowdfunding efforts.