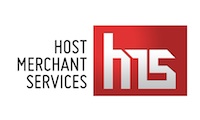 Host Merchant Services is expanding their presence to provide better customer service.
NEWARK, DE (PRWEB) January 31, 2013
Host Merchant Services, a Newark, DE based credit card processing company, announced today that it is opening a new office at 190 East 9th Avenue, Suite 310, Denver, CO 80203 and is located in the vibrant Capitol Hill neighborhood of downtown Denver. This location will be open as of February 1, 2013 and is open to assist businesses that desire ways to accept payments from their customers.
Host Merchant Services was founded by CEO Lou Honick in 2009 in order to simplify payment processing and provide the best customer service while still providing the lowest rate. The Newark flagship office is well known in the community and is a trusted partner for over 500 businesses in the Philadelphia-Baltimore area. The knowledgeable staff have partnered with merchants in a wide range of industries including fitness centers, construction firms, restaurants and many more.
In addition to local businesses, HMS also specializes in enabling merchants to accept online payments. These industries include ecommerce, web hosting companies and nonprofits. Many times merchants are not provided the technical support they need in order to get virtual and online payment gateways up and running. With over a decade of customer service in online industries, Host Merchant Services can help business owners find a viable solution to their online challenges.
The opening of HMS's Denver office comes at a time when many businesses are exploring new options to provide to their customers to accept payments in flexible and innovative ways. This is also a great opportunity for merchants that currently accept credit cards to compare their current rate and realize the possible savings.
About Host Merchant Services
Host Merchant Services is a registered ISO/MSP of Wells Fargo Bank, N.A., Walnut Creek, CA. The company provides complete financial transaction services solutions for your business. HMS offers innovative solutions in payment processing, including e-commerce, wireless, virtual terminals, retail, restaurant, and many other services custom tailored to the needs of your business. Host guarantees unsurpassed pricing, support, and customer service. Reliable payment processing is critical to your business and HMS is a partner you can trust to deliver. Let the technology, security, and payment-processing experts at Host Merchant Services help your business prosper.
For more about Host Merchant Services, please visit: http://www.hostmerchantservices.com