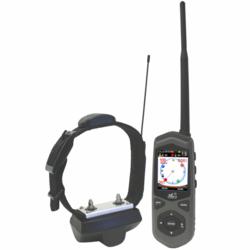 Marketing Wireless GPS Dog Fence with Video enhances the customer shopping experience
Annadale, New Jersey (PRWEB) January 31, 2013
The Border Patrol TC1 GPS Containment System and Remote Trainer is essentially a GPS Dog Fence. It is the first of its kind in dog containment technology. It combines a wireless GPS guided electronic fence containment technology along with short range tracking and a robust electronic dog training collar all combined into a compact and portable and handheld dog collar unit. Having Videos to show how this product will solve a customer's containment and training needs makes the shopping experience efficient and enjoyable.
The first of two videos provides a one minute overview of the TC1 and is located on the GPS Dog Fence page of the site. It explains the advantages of having a customizable, portable pet containment system that works at home and when traveling. Customers can see the product and its benefits before moving forward.
The second video provides a 2:46 in depth, detailed explanation of the TC1's features. After viewing this video customers will come to understand that combining long range wireless GPS guided electronic fence containment with training and short range tracking the DE Systems Border Patrol TC1 is ideal for keeping pets safely contained and trained. This video is located on the TC1's product page of the website.
The effects of video on the customer experience and the countless benefits of the effects make video one of, if not the most powerful sales and marketing tools available. DogWirelessPlus.com continues to grow its Video Library and looks forward to sharing as much information with its customers as possible.
About DogWirelessPlus
Started in the summer of 2012 DogWirelessPlus.com provides Wireless Dog Products to help dog owner's track, train, and contain dogs including Wireless Dog Fence, GPS Dog Collars, Dog Training Collars and now GPS Dog Fence. Some dogs may seem nearly impossible to train, but a simple wireless dog device can provide the solution. For the very best in Wireless and GPS products for dogs, shoppers can visit http://www.dogwirelessplus.com/