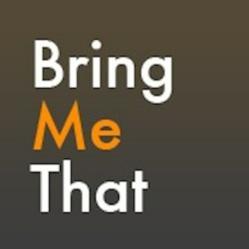 Many tech startups are catered toward cities like New York and San Francisco, but I believe there's a lot of opportunity in the small to medium sized markets as well
Cleveland, OH (PRWEB) January 31, 2013
BringMeThat is a new site that lets users find out which restaurants will deliver to their homes and allows them to order food delivery online from these restaurants. Although online delivery services are available in some of the major markets in the US, BringMeThat differentiates itself by focusing on cities of all sizes.
BringMeThat is able to provide comprehensive restaurant coverage in all areas by acquiring restaurant information through a variety of data sources, rather than establishing partnerships with individual merchants like other sites. Therefore, users will be able to order from all restaurants available to them, which is especially helpful to residents of smaller towns who generally have fewer options to choose from.
"I've spent a lot of time in New York City and love having the option of ordering food online from places like GrubHub and Seamless, but when I come back home to visit my friends and family in Ohio, there's nothing like that available here," says Jason Liang, Founder and CEO of BringMeThat and a Strongsville, Ohio native. "Many tech startups are catered toward cities like New York and San Francisco, but I believe there's a lot of opportunity in the small to medium sized markets as well."
BringMeThat is simple and easy to use. A visitor just enters in their zipcode to find out which restaurants are available to them for delivery, can quickly order items from a restaurant through the online interface, and pay for their meal by credit card. Customers will know that their order goes through securely and immediately without having to pick up the phone and deal with busy signals, dropped calls, or being put on hold. In addition, the customer can save their information for faster ordering next time.
BringMeThat currently offers delivery from around 1500 restaurants in over 250 cities in Ohio and is working on increasing this number to eventually include every restaurant in the state that delivers. In addition, BringMeThat will also soon be adding more restaurants that are available through third party delivery services. Find out which restaurants deliver to you by visiting http://www.bringmethat.com.
About BringMeThat:
BringMeThat allows you to quickly and easily order food delivery online and have it immediately delivered to your door. We provide a comprehensive list of restaurants that deliver in your city with the convenience of never having to pick up the phone and deal with misplaced orders, being put on hold, or dropped calls.
About Jason Liang:
Jason Liang is an Ohio native and Co-Founder and CEO of BringMeThat. Prior to BringMeThat, Jason was a software developer at Goldman Sachs, Product Manager at HarperCollins Publishers, and Head of Product at Bundle, a New York City startup acquired by Capital One. His experience with online local businesses at Bundle and love of food delivery helped him develop the idea for BringMeThat. Jason has a BS in Computer Science from Columbia University and an MBA from Harvard Business School.
____
Press Contact:
Jason Liang
Co-Founder and CEO, BringMeThat
Email: jason(at)bringmethat(dot)com