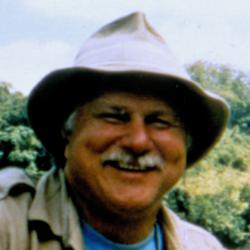 It is always an honor to get to address a group of Professional Engineers.
Atlanta, Georgia (PRWEB) January 31, 2013
On February 22nd James O'Kon will address the annual conference of Professional Engineers in New Brunswick Canada about his research on the engineering accomplishments of the ancient Maya.
The projects James O'Kon has designed include the Roosevelt Island Tram in New York City, the Jimmy Carter Library and Museum, Atlanta, GA, and aviation hangers such as the KC-10 Fuel Cell / Composite Maintenance Hangar at Travis AFB, Fairfield, CA. O'Kon is a former chairman of the Technical Council on Forensic Engineering of the American Society of Civil Engineers. He has received awards from organizations such as the American Society of Civil Engineers (ASCE), American Consulting Engineers Council, the United States Air Force Design Award, American Institute of Steel Construction. Today his firm, O'Kon & Company, focuses on areas such as forensic engineering, peer review and value engineering.
His experience as a forensic engineer has enabled him to combine his unique professional engineering experience with his lifetime interest in the engineering of the Maya and his search for lost Maya technology. In his role as an archaeo-engineer he has combined years of collecting field data, obtained by traveling in dugout canoes, hacking his way through the jungle and sleeping in tents, along with modern digital tools, to reveal the mysteries of lost Maya technology.
His discoveries in Maya technology have been recognized by National Geographic Magazine, among other publications, and in a production on The History Channel. He has delivered scientific papers dealing with his discoveries in Maya technologies at international engineering and archaeological symposia and presented his discoveries to the Explorers Club in New York City. His explorations and discoveries of Maya technology have been documented in his book, The Lost Secrets of Maya Technology. Mr. O'Kon's findings are the basis of his presentation at APEGNB's Annual Meeting 2013.