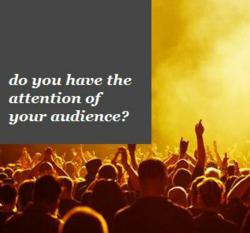 Search Engine Optimisation is the practice of optimising a website to rank within the top organic listings on search engines such as Google and Bing.
(PRWEB) January 31, 2013
Pure SEO has recently moved their headquarters to suit their business, which is rapidly growing with the industry to a more central location in the Auckland CBD. Pure SEO is now located at 36 Sale Street, Freemans Bay, Auckland, 1010 from their original station in Parnell. With over 100 clients in various industries within New Zealand and internationally, Pure SEO provides value to marketers around the world looking to get seen online with their well-known online marketing services.
Statistics show that online marketing is not merely a passing phase. Research released by Bayleys Research predicts that in New Zealand alone there will be a $3.2 billion increase in online shopping from last year. This represents 5.9 per cent of New Zealander's total retail spend and it projected to reach $5.4 billion by the year 2016. Another study concluded that 14.6 per cent of Kiwis online are using the internet to purchase items they had previously looked at in stores; otherwise known as 'showrooming'.
Tackling online marketing can be a difficult challenge for companies unfamiliar with this modern territory. With varied obstacles ranging from managing online competition to getting seen amongst search results and maintaining a strong online profile it is recommended by many to get a hand from professionals who understand the digital market.
Such professionals can be found at Pure SEO, an Auckland based SEO Company. SEO, Search Engine Optimisation, is the practice of optimising a website to rank within the top organic listings on search engines such as Google and Bing. Pure SEO works to get their client's websites ranking for desirable search terms and phrases. SEO is only one of the many important tools under the wide umbrella of online marketing. It is important to consider a number of different marketing methods, depending on the individual company needs, including a developed social media strategy, advertising on the Google Display Network and more.
When it comes to SEO, trust plays an important part of the process, especially for those who are unfamiliar with the optimisation process. In the past SEO has been linked with negative connotations to spam and link building. When choosing an SEO company it is important to research the companies past and present history to ensure they only offer quality 'white hat' services.
For more information on Search Engine Optimisation and online marketing visit http://www.pureseo.co.nz or contact one of their digital marketing professionals at 09 950 3888.