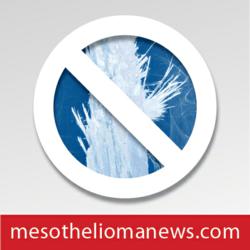 Congresswomen Capps is an exceptional leader in Congress and a great choice for the ADAO 'Tribute of Hope' award.
DALLAS (PRWEB) January 31, 2013
The mesothelioma law firm of Baron and Budd is excited to welcome Congresswomen Lois Capps to the 2013 Asbestos Disease Awareness Organization (ADAO) Conference, where she will be presented with the "Tribute of Hope" award. Baron and Budd is a platinum sponsor of ADAO and happy to see Congresswoman Capps honored for her service to the mesothelioma community.
Congresswoman Capps will be given the "Tribute of Hope" award for her stellar work in promoting public health and safety since she was sworn in as a member of the 105th Congress in 1998. Since then, she has been committed to enriching the lives of U.S. citizens by improving the education system, promoting better healthcare and taking measures to clean up the environment. Congresswomen Capps has been on the forefront of legislation that addressed the national nursing shortage, improved mental health services, increased Medicare coverage for patients suffering from Lou Gehrig's disease, brought CPR instruction to schools and prevented domestic violence against women.
"Congresswomen Capps is an exceptional leader in Congress and a great choice for the ADAO 'Tribute of Hope' award," said Russell Budd, founder and managing shareholder of Baron and Budd. "Her exceptional work in Congress and commitment to improving the lives of many is what this award is all about."
Congresswoman Capps served as a nurse and public health advocate for 20 years at the Santa Barbara School district in California. She also established and served as the Director of Santa Barbara County's Teenage Pregnancy and Parenting Project as well as the Parent and Child Enrichment Center. Her extensive background in healthcare is what aids her in making the important decisions in her role as the co-chair of the Congressional Heart and Stroke Coalition, the House Cancer Caucus, the Congressional School Health and Safety Caucus, National Marine Sanctuary Caucus, and the Sustainable Energy and Environment Coalition
The ninth annual ADAO Conference takes place March 22-24, 2013 at the Crystal Gateway Marriott in Arlington, Virginia. The conference will feature a host of keynote speakers and honorees and will center around four key topic areas: patient advocacy, prevention, medical advancements and a global ban on asbestos. Linda Reinstein, CEO and co-founder of ADAO, has added a new session to specifically address the dangerous effects associated with asbestos in the aftermath of natural disasters such as Hurricane Sandy.
Baron and Budd is honored to be a platinum supporter of ADAO and looks forward to watching Congresswoman Capps receive the "Tribute of Hope" award at the upcoming conference. The mesothelioma law firm is a strong supporter of ADAO and encourages others to support the organization in its efforts to raise public awareness about the dangers of asbestos exposure. This is the second consecutive year that the mesothelioma law firm has committed to being a platinum sponsor of ADAO.
The learn more about the 2013 ADAO conference and learn how you can attend, visit: http://www.asbestosdiseaseawareness.org/global-events/2013-adao-conference
To learn more about Congresswoman Lois Capps, visit http://capps.house.gov
To learn more about Baron and Budd, visit http://www.mesotheliomanews.com
About Baron & Budd, P.C.
The national mesothelioma law firm of Baron & Budd, P.C. has a more than 30-year history of "Protecting What's Right" for asbestos sufferers and their families. As one of the first law firms to successfully litigate an asbestos lawsuit, Baron & Budd continues to actively represent veterans, industry workers and others who are suffering as a result of exposure to asbestos. Baron & Budd achieved the largest mesothelioma verdict ever in the state of Texas, a $55 million verdict for an asbestos sufferer and his family in El Paso, Texas. Contact Baron and Budd at 1.866.855.1229 for additional information on mesothelioma treatments, mesothelioma cancer doctors and treatment centers and mesothelioma attorneys.