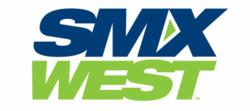 Redding, CT (PRWEB) January 31, 2013
Grady Burnett and Patrick Thomas will be the keynote speakers at Search Marketing Expo – SMX West March 11-13.
Facebook has been actively rolling out new services that enable marketers to target and reach the channel's 1+ billion users. In his keynote conversation, Grady Burnett, Vice President of Global Marketing Solutions for Facebook, will highlight these latest developments, including Facebook Exchange and the new Facebook Graph Search beta, and discuss how marketers can benefit from these new services.
Google search policy specialist Patrick Thomas will discuss the company's decision making process to determine what and how content is displayed to searchers. Attendees to the Evening Forum – Walk A Mile In Google's Shoes: Dealing With Tough Calls In Search will gain insight into Google's policy process, which will help improve their search engine rank and avoid penalties.
Over 100 leading internet marketing experts will join Patrick and Grady at SMX West. Attendees can choose from over fifty sessions covering search engine optimization, paid search, mobile, social media marketing and more.
The Early Bird rate of $1495 for an All Access pass includes sessions, networking activities and conveniences like WiFi in session rooms, hot lunches and all day snacks. Group packages with discounts of up to 20% are also available.
Register online or by calling (877) 242-5242 between 9am-5pm ET. Rates will increase February 2.
About Search Marketing Expo – SMX West and Third Door Media
SMX West features sessions for those seeking advanced tactics or just starting out in search marketing, work on an in-house SEM team, hail from an agency, or own a business.
Attend SMX West for:

Exceptional content so compelling, you'll want to implement what you've learned before leaving the conference. Super-charged sessions on PPC, SEO, social media marketing, local and mobile search will help you succeed today, tomorrow and in the future.
Invaluable connections made possible by the ultimate mix of structured networking opportunities and social events. Meet new contacts and reconnect with colleagues. SMX makes it easy to interact and exchange ideas with other industry thought leaders.
Essential conveniences to help you juggle your every-day responsibilities while maximizing your conference time: always-available and free Wi-Fi; hot lunches, snacks and beverages all day; access to all presentations and tools to pre-plan your custom itinerary. SMX has got you covered.
Third Door Media's mission is to empower internet and search marketing professionals by providing trusted content and community services they need to be successful.
The company produces the global Search Marketing Expo conference series. SMX conferences include: SMX West (San Jose, CA), SMX East (New York City), SMX Advanced, SMX London, SMX Israel, SMX Munich, SMX Toronto, SMX Sydney, SMX Paris, SMX Stockholm and SMX Social Media Marketing (Las Vegas, NV).
Third Door Media publishes Search Engine Land and Marketing Land, which provide news, analysis and tutorials to help internet marketers do their jobs more effectively. The company also provides a full range of innovative marketing services including lead generation, content creation and licensing via its Digital Marketing Depot brand.