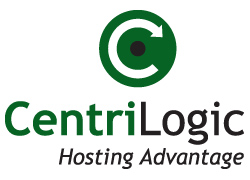 Toronto, Ontario (PRWEB) January 31, 2013
CentriLogic, a trusted provider of international hybrid hosting and data center solutions to global enterprises, today announced strong business results for its fiscal year 2012. CentriLogic's growth through 2012 was driven by its strategic international expansion program, key customer wins, a strengthened board of advisors, and a dedicated focus towards customer satisfaction. Notable milestones for the year include:
Company Growth:
In January, 2012, CentriLogic announced that it had strengthened its Board of Advisors with the appointments of Todd Klindworth and Craig Mosely to assist with strategic financial and technical direction. With Klindworth and Mosely's involvement, CentriLogic focused on developing its cross-border hybrid hosting solution offerings to mid-market and large enterprise organizations on a global scale.
These initiatives enabled CentriLogic to grow at an unprecedented rate, achieving year-over-year revenue growth of 75% and significantly increasing EBITDA through 2012. CentriLogic also grew the size of its net new customer base by over 25%, adding high-profile customers like WIND Mobile, Menzies Aviation, Autodesk, and Wegman's. The financial and customer successes achieved in 2012 have validated CentriLogic's approach to international hybrid hosting solutions, combining elements of cloud computing, managed services, and traditional hosting to develop the most appropriate solution catered to each customer's specific requirements.
International Expansion Program:
CentriLogic launched its aggressive international expansion program in 2012, opening two new data centers in Europe and Asia. In September, CentriLogic announced its entry into the European market with the opening of a 5,500 square foot high-density facility in Bracknell, United Kingdom. In December, CentriLogic disclosed the opening of another data center in Hong Kong. The addition of these two data centers has expanded CentriLogic's global interconnected facilities footprint to over 75,000 square feet of data center space covering 3 continents and 4 countries.
To support its growing international customer base and facilities footprint, CentriLogic completed the Statement of Standards on Attestation Engagements (SSAE) No. 16 Type II audit and the US-EU Safe Harbor Certification. The company's commitment to adhering to industry-best practices and controls enables their customers to achieve peace of mind and gain competitive advantages.
"CentriLogic achieved many milestones and successes in 2012, highlighted by our arrival into the European and Asia-Pacific markets," said Robert Offley, CentriLogic President & CEO. "Our international expansion program, unprecedented revenue growth, and high-profile customer wins in 2012 further validate our approach to providing customers with cross-border hybrid hosting solutions."
2013 Fiscal Year Outlook:
CentriLogic is well-positioned to increase momentum and growth through 2013 with numerous product enhancements, additional geographic expansion plans, and significant business development opportunities currently underway.
"2013 is a pivotal year for CentriLogic, and we are strategically in a strong position to further increase our corporate growth and momentum over the next 12 months," said Offley. "We have some very exciting announcements planned for 2013 and I am confident that we will continue to establish ourselves as a trusted vendor in the international data center services market."
Industry Recognition:
CentriLogic was recognized by leading industry analysts Info-Tech Research Group and 451 Research in 2012.

"CentriLogic's approach to hybrid hosting, coupled with their expansion into Europe and Asia, has placed them in a competitive position to fulfill increasing demand from enterprises that require flexible and tailored IT outsourcing solutions" commented 451 Research analyst Michael Levy. "CentriLogic's outlook into 2013 is promising and 451 Research has identified them as a key player to watch for in the international Multi-Tenant Datacenter services market."
About CentriLogic
CentriLogic is a trusted provider of international hybrid hosting, cloud computing, co-location, and data center solutions for organizations that gain advantage by outsourcing their hosting requirements, with global headquarters in Canada and data center facilities throughout North America, Europe, and Asia. Unlike other hosting companies, CentriLogic uses insights derived from a customer-first philosophy to deliver a broad range of agile and elastic solutions designed to meet evolving IT infrastructure outsourcing needs.