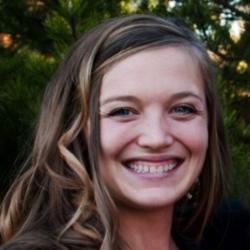 Kauai, Hawaii (PRWEB) January 31, 2013
Maui'd Forever is one of Hawaii's few full service, all-Hawaiian Islands wedding planner and coordinator. Founded in 2003 by entrepreneur Mark Steffan, the company operates on the Hawaiian Islands of Oahu, Maui, Kauai and the Big Island of Hawaii. They use over 150 different wedding vendors and still find the need to add additional members to their team.
They are happy to announce their newest member on the Island of Kauai, photographer, Jill Beggs. Jill is a wife, a mother, and a passionate photographer. She tells us in an interview that "I love life and love capturing as much of it as I can. My life is truly blessed and although I try my hardest to enjoy every moment, I have come to find that life lies by before your eyes. As a photographer I have the opportunity to leave a lasting memory that you can forever look back at. Life is way too wonderful to ever forget! My mission in life is to help others smile. In my mind the word smile is a simple word with so much passion. I believe a smile is what gets us through life and it is by far the most amazing blessing we have been given".
She further says "It is one of the only actions understood the same in every language, the only action that truly expresses peace to a multitude of faces. Every person, every baby, and even every animal can understand that a smile can mean I love you without the use of words. It is comfort without question. It is happiness. At any moment I want to be able to give you that smile as you look back and remember the moments of peace in your life. I'd love to help you capture a moment of today to look back and smile at. What I love about a photo is that it doesn't matter if it is today, tomorrow, or ten years from now I will forever be able to look and remember, wow, I was truly blessed and I still am. I am so thankful for the ability to smile and the ability to help others capture theirs. As a photographer I have the privilege of capturing true joy in some of the most precious memories life gives".
To reserve Jill or to preview her work one should look at the Maui'd Forever Kauai wedding photographer's web page and then determine which wedding package makes most sense.