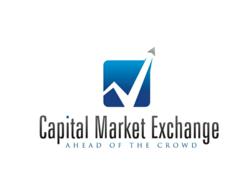 Boston, MA (PRWEB) January 31, 2013
Investment grade bond issuance in the New Year reached record levels with $40 billion debt floated early in January alone. European banks were the most consistent issuers. These Yankee bank bonds, in particular, have been received with enthusiasm both by the markets and media. Both investment teams and the press argue that the fundamentals of these banks have grown stronger since the onset of the crisis.
Capital Market Exchange announces its most recent enhancements have not only provided its network of fixed income investors one place they can access new issues, but an opportunity to compare Capital Market Exchange's Sentiment Adjusted Spread against new issue terms. This unique perspective considers emerging credit risks identified by Capital Market Exchange's process to aggregate and quantify current factors driving spreads.
By analyzing trends in both the primary and secondary bond market, Capital Market Exchange reported recently alerted the return of asset quality as a key driver of spreads for high grade bank bonds. Sarah Biller, President Capital Market Exchange commented, "the impact of non-performing assets on spreads, thought to be mitigated by regulatory requirements, persist in certain institutions. "
Capital Market Exchange is a Boston based fixed income price analytics company that aggregates and tests the most widely shared factors driving corporate credit risk. Capital Market Exchange aggregates and quantifies factors identified by its vetted network of fixed income investors providing its network with unavailable perspective on emerging credit risks.