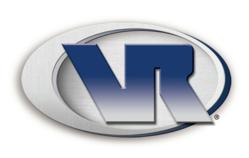 Waukesha, Wisconsin (PRWEB) January 31, 2013
There has been a recent uptick in demand to acquire medical related businesses, according to Joe Braier, VP of Mergers & Acquisitions of VR Lakes Business Group, Inc. in Waukesha, WI. According to Braier, his vast network of buyers his firm represents have been discussing several reasons for the desire to look into the medical industry for a favorable ROI (Return On Investment). To begin, the medical industry provides several fields that are considered very profitable and provide attractive margins. From pharmaceuticals to niche medical products & equipment, to surgical instrumentation and medical tool manufacturing, the medical industry is expected to draw buyers towards their opportunities in 2013.
"We just took on a confidential business that falls within the medical field that is very profitable and our inquiries are extraordinary high for the initial launch of the opportunity," says Braier. "Not only are the margins favorable, but the wave of baby boomers that are approaching the age of 65 is incredible and many believe this could be the next hot market for the next 10-15 years." Many entrepreneurs are viewing the medical market of one where high volumes of demand will begin to take place with the baby boomer generation becoming their primary target audience.
"The niche medical product and equipment seems to be a very popular field within the medical industry," says Braier. "There is a sense of preventative treatment that has become popular with the mid-aged generation as more focus has been put towards the health and upkeep of each person individually. Because of this, business owners in these fields are leveraging their ability to get top dollar for their business due to a demand of buyers looking to acquire them."
According to the World Research Foundation, Medical research has come a long way, and as a result, people are living much longer. Because of the extended life expectancy many now have, there are more and more chronic conditions that overwhelm the elderly's daily activities. More injuries are being dealt with additional chronic pain. These issues have led to more awareness of preventative healthcare and more and more individuals are putting together a plan to execute ahead of time, even when illness is absent. According to Braier, many entrepreneurs are recognizing this movement and are seeking medical business acquisitions. The prediction is that the medical business is one that will remain lucrative for the next few decades.
Joe Braier was recently finished as a top 10 Global Associate of VR Business Brokers in 2012. His Waukesha office was ranked #1 in the world and his team has successfully completed several middle market and large M&A business transactions. http://www.vrbizlakes.com.