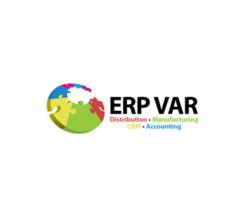 After 15 years working with ERP consultants and third party solution providers, I am confident this webcast will offer tremendous value for those exploring new ways to improve their marketing strategy and grow their business." says Kathy Graham VP ERPVAR
Dana Point, CA (PRWEB) January 31, 2013
ERPVAR.com announces webcast on Friday, February 8, 2013 at 10 AM PST. Learn how ERPVAR is assisting ERP consultants and 3rd party solution providers leverage each other to increase profits. ERP Consultants are invited to register to learn how to leverage community blogs, community inbound links and community social media to increase search engine optimization presence.
REGISTER NOW to check out how you can participate in our service to benefit in 4 important ways. With the directory listing on ERPVAR.com partners get exclusive inbound ERP software leads with very little effort. Learn how ERP VARs already leverage the ERPVAR.com community to help boost ERP consultants' sales and marketing efforts. This webcast applies to ERP VARs who resell and support the following ERP software solutions; Acumatica, Intacct, Infor, Intuit, Epicor, Microsoft Dynamics, Netsuite, Sage Software and SYSPRO. Inbound leads are valuable in today's market and often result in sales. ERPVAR.com leverages the power of the community effort to increase search engine optimization (SEO) and generate inbound leads for partners.
Join ERP VAR's complimentary webcast on February 8, 2013 at 10 AM PST to learn:
1. How to achieve local SEO ranking – Receive immediate search engine rank for city location and the ERP software products and services offered.
2. How to increase 3rd party revenue with very little effort – ERPVAR.com will explain how it helps act as an extension of ERPVAR.com partners sales team and helps coordinate sales opportunities
3. How guest blogging helps increase one's website rank - guest blogs help with immediate SEO on one's website by linking to it from ERPVAR.com. Inbound website links are the currency of SEO.
4. How social media syndication is an important part of today's marketing strategy - Syndicate your guest blogs through all social media profiles of the participating VARS and third parties.
When ERP VARs join the ERPVAR.com community, ERP consultants immediately benefit whenever a guest blog is submitted or when another partner submits a guest blog. ERPVAR is already written up in Accounting Technology and several other ERP news publications. In this webcast, ERPVAR.com will also share real life success stories from other well-respected ERP VARs and ERP consultants who have received exclusive inbound opportunities through participating with the ERPVAR.com community.
Title: ERPVAR.com - Network Marketing Made Easy on You and Your Wallet
Date: Friday, February 8, 2013
Time: 9 AM – 10 AM PST
REGISTER NOW: http://erpvar.com/network-marketing-made-easy-on-you-and-your-wallet
Today, ERPVAR.com represents Intuit, Epicor, Microsoft Dynamics, Netsuite and Sage Software. ERPVAR is pursuing Acumatica, Intacct, Infor and SYSPRO partners to include in the ERPVAR.com directories. ERPVAR.com currently works with the following ERP consultants and 3rd party enhancement solutions; Accounting Systems Consulting Group, ACI Consulting, Accounting Systems, Inc., Avalara, Baytek LLC, Bottom Line Tax Services, B2B Gateway, CAL Solutions, Clients First Business Solutions, Computer Accounting Services (part of WAC Consulting Group), Convergence Technologies, e2b teknologies, ebs Associates, Equation Technologies, esc Software (part of DSD Business Systems), Exigo Business Solutions, Express Information Systems, Faye Business Solutions, Greenstone Professional Services, Inc., Houston Software, INDUSTRIOS, Kerr Consulting, MicroAccounting Solutions, Milestone Information Solutions, Mindover Software, Oasis Solutions Group, Pabian Partners, Plus Computer Solutions, Sierra Workforce Solutions, Southeast Computer Solutions, SpringAhead, SWK Technologies, Inc., The Answer Company, The TM Group, Turnkey Technologies, Inc., Vicor Business Solutions, V-Technologies, LLC, Walpole & Co., and zkzero.
About ERPVAR.com:
Established in 2012 and headquartered in Orange County, CA, ERPVAR.com represents the collective expertise of Sage 50 (formerly Peachtree), Sage 100 ERP (formerly MAS 90 and MAS 200), Sage 300 (formerly Accpac), Sage 500 ERP (formerly MAS 500), Sage ERP X3, Epicor, Microsoft Dynamics GP, NETSUITE, and QuickBooks Enterprise third party developers combined with the expertise of local implementation ERP consultants. These local ERP consultants provide end users with a thorough needs analysis to determine which ERP software functionality is required to address their unique needs. If a business process assessment is required the local channel partner is enlisted to provide a comprehensive examination with end user company departments to insure the correct ERP software is selected implemented and the staff is properly trained. For more information please visit http://erpvar.com.