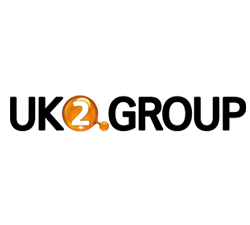 UK2 Group has a long track record of innovation and originality that has placed them as one of the most significant players in the Web hosting business.
Salt Lake City, Utah (PRWEB) January 31, 2013
Part of its constant growth initiatives in the Web hosting industry, UK2 Group recently announced it has appointed John Morris as chief operating officer and Steve Holford as chief marketing officer.
Morris brings key characteristics to UK2 Group as a former vice president at Rackspace having led their SMB division and previously heading customer experience for their international business. In addition, Morris brings a seasoned skill set through experience obtained as the director at Thomas Cook, operations director at lastminute.com and the chief operating officer at Viagogo.
Morris will be responsible for UK2 Group's strategic operational activity including developing consumer strategy and streamlining global company operations.
"I'm very excited to join UK2 Group and contribute to its industry-leading growth," said Morris. "UK2 Group has a long track record of innovation and originality that has placed them as one of the most significant players in the Web hosting business. Their inventive products and services have positioned them to accelerate at an ever greater rate."
With nearly 20 years experience in the Internet and technology industry, Holford joins the UK2 Group leadership team as the former chief marketing officer at Fasthosts. Previously Holford was the director of Internet services at Video Networks, a UK based video on demand service provider, and the broadband product manager at Virgin Media. He also has substantial ecommerce experience gain through positions at Argos, a home shopping retailer, and Tesco Stores Ltd.
Holford has been charged with developing and executing UK2 Group's marketing strategy to new and existing customers across a wide range of market segments and product offerings; including driving communications, commercial performance, and resilient branding.
"Joining UK2 Group, who's contagiously innovative culture leads to frequent global attention, is exciting and exhilarating," said Holford. "In an industry with a highly competitive nature, UK2 Group's high-performance networks, world-class infrastructure and commitment to customer satisfaction are second to none."
With investments from Lloyds Development Capital, the UK's leading mid-market private equity investor, UK2 Group has substantially advanced their top-tier networks in Salt Lake City and London; among other locations. Specializing in global high-performance hosting UK2 Group's flagship brands, including 100TB.com, VPS.NET, UK2.net and Midphase.com have reported substantial year-over-year growth.
ABOUT UK2 GROUP
The UK2 Group is ICANN accredited with experience retailing Web hosting and domain names since 1998. The group provides a wide range of advanced hosting and cloud services to more than a million customers through a number of brands including UK2.net, midPhase.com, VPS.net, 100TB.com, WestHost.com, AN Hosting.com, Resell.biz, VI.net, and Hostpuro.com. The UK2 Group's products include shared, dedicated, bespoke and cloud hosting services; as well as a range of Web design, ecommerce solutions, and the associated domain registration and management services. UK2 Group also serves its customers from several state-of-the-art, multi-million dollar, data centers. With more than 200 staff located on both sides of the Atlantic, UK2 Group specializes in providing leading edge hosting products to small, medium and large enterprise customers who need secure and reliable products and services underpinned with excellent support. To learn more about UK2 Group, visit http://www.UK2Group.com.