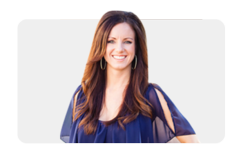 Your individual health needs in every day life..
San Diego, CA 92111 (PRWEB) January 31, 2013
Convoy Village Chiropractic 4344 Convoy St., Suite K, San Diego, CA 92111 858-279-7300 – Dr Matt Hubbard, a chiropractor in San Diego, CA, is offering a first in the chiropractic medical system, a wellness program that provides nutrition for the body, soul and mind.
Award-winning chiropractors Dr. Matt Hubbard and Dr. Leo Medvedt, these chiropractors in San Diego are launching a purification workshop, as well as using a free consultation with a nutritionist to show patients – they accept between 50 and 70 new patients each year – how their total wellness program works. A chiropractor in San Diego, CA Dr Matt Hubbard explains, "People experience stress in three dimension:
1. Physical: How to use a body
2. Bio-Chemical: What to put into a body
3. Psychological: The mind-body connection"
Continuing, the chiropractor from San Diego, notes that in order to move toward "total wellness, all three dimensions must be addressed at the same time."
To that end, Dr Hubbard and his staff in San Diego have developed a program that features:

Leading edge technology
Artificial intelligence (AI) software that measures a body in depth in the three dimensions
A customized wellness program set to individual needs
Dr Hubbard further notes that this is when the real work of their groundbreaking program begins. At this time they do the following:
Enhances the nervous system by chiropractic techniques
Healing a body with the assistance of a nutritionist, after the initial consultation, who draws up a personal nutrition plan for the person
Healing a body with a personalized diet
Using massage therapy to help heal a body
Using one-on-one fitness training
Using yoga for stress-reduction
Reviews from customers laud this program as one that works. It is little wonder he and his staff win plaudits, especially when hearing the San Diego chiropractor explain their program. They note that their new wellness program gets to the pulse of the health system and find areas where it is most effective and areas of weak links. Their dedication is to find the solution that solves "an individuals health needs in every day life." This is done through expert advice and personal support. They are there to help not only meet ones goats and potential but take one beyond them, as well. This program includes:
Health assessment and health profile, as well as personal consulting
Motivation and image building plus custom fitness strategies
Goal setting that includes a professional adviser for nutrition and fitness
Statistical analysis
State of the Art chiropractic family services
Diet and means plans
About Convoy Village Chiropractic: http://www.chiropractorsforsandiego.com was founded by Dr. Matt Hubbard, serving the San Diego area. For further information, contact: katrina(at)helathyimpressions(dot)com or 858-279-7300.