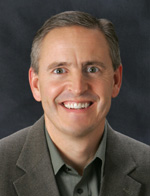 "Matt is the ideal leader for Tier 3 as it capitalizes on the tremendous market opportunity for enterprise cloud management software and services."
Bellevue, WA (PRWEB) January 31, 2013
Tier 3, the enterprise cloud management platform company, today announced the appointment of 25-year high-tech veteran Matthew J. Schiltz as president and CEO. The move comes on the heels of a record growth year marked by several strategic milestones for the company, an innovation leader in enterprise class-cloud services.
A seasoned cloud startup CEO, Schiltz will apply his deep experience and excellent track record of scaling cloud-based ventures to drive Tier 3 to the next phase of growth and success. Schiltz previously served as CEO for successful cloud-based start-ups including DocuSign, CourtLink and most recently, Symform.
"Matt was our top CEO target. He brings the key strategic and operational leadership needed to guide Tier 3 as we deliver the most complete enterprise cloud management platform available" said Jared Wray, Tier 3 founder and CTO. "I'm eager to work closely with Matt and the entire Tier 3 leadership team as we embark on this next chapter of Tier 3."
Schiltz joins a solid executive and visionary team anchored by founder Jared Wray. Wray, a recognized technology pioneer of both the IaaS and the PaaS segments and a prominent industry speaker, will continue to drive product and technology leadership as CTO and chief architect of the Tier 3 cloud. "Tier 3 is a leader in advanced enterprise cloud management," said Mr. Schiltz. "Jared is a cloud visionary and the team at Tier 3 is impressive. I could not be more excited to lead Tier 3 through our next phase of growth and success."
Schiltz joins Tier 3 just as the company has completed a record year of growth and strategic milestones, solidifying its innovator status in the enterprise cloud market. The company's 2012 successes include:

Record recurring revenue growth exceeding 100% year over year and record Fortune 1000 customer expansion
Strategic international expansion into Europe and Canada, dramatically scaling the company's cloud footprint to 10 datacenters and making Tier 3 one of the industry's largest enterprise-class clouds
The endorsement of key analysts –Tier 3 achieved an even stronger second showing and is now positioned as a "visionary" in the Gartner Magic Quadrant for Public Cloud Infrastructure
A robust B Round of funding, announced in fall of 2012 and led by Intel Capital, which positions the company to further enhance its comprehensive cloud services
Innovative enhancements to Tier 3's cloud including an enterprise-class Platform as a Service, Web Fabric, and cloud server group management capabilities, further strengthening Tier 3's unique cloud management platform capabilities for enterprise IT
Schiltz will join Wray and outside directors Mark Adams (Equinix), John Connors (Ignition Partners), and Matt McIlwain (Madrona Venture Group) on Tier 3's board. "Under Jared's technical leadership, Tier 3 has emerged as the innovation leader in enterprise public cloud," said Mr. Connors. "We are delighted to land Matt Schiltz as the new CEO of Tier 3. As the lead investors in DocuSign, we experienced first-hand his exceptional ability in guiding cloud companies through periods of rapid growth. Matt is the ideal leader for Tier 3 as it capitalizes on the tremendous market opportunity for enterprise cloud management software and services."
About Tier 3
The Tier 3 enterprise cloud management platform puts global companies on the path to IT as a Service. The company delivers virtual private infrastructure (IaaS) and platform as a service (PaaS) with advanced orchestration and automation in a comprehensive enterprise cloud management platform. Global enterprises and service providers find the Tier 3 Cloud ideal for their entire business application portfolios, from development to production environments and mission-critical applications. The company is based in Bellevue, WA, with regional presence in multiple locations in North America and Europe. For more information visit http://www.tier3.com.