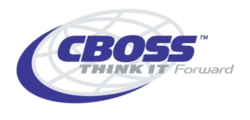 RWJUH needed a better way to enable customers to make payments and our online solutions provides the additional payment options and services for their customers.
BOARDMAN, OH (PRWEB) January 31, 2013
CBOSS, Inc., a recognized global technology and software developer leader, welcomes Robert Wood Johnson University Hospital (RWJUH) as its first client in the New Jersey healthcare market and its first educational university.
RWJUH, one of the nation's leading academic medical centers and a 600-bed facility that provides state-of-the-art care, is the largest hospital that benefits from CBOSS' solutions and compliance standards.
"Information security was a critical part of our RWJUH solutions," explains Aaron Lego, Business Development Director at CBOSS. ""RWJUH needed a better way to enable customers to make payments and our online solutions provides the additional payment options and services for their customers. Our expertise with Payment Card Industry (PCI) standards and healthcare privacy restrictions was a critical asset for RWJUH."
The major credit card issuers created PCI compliance standards to protect personal information and ensure security when transactions are processed using payment cards.
To be compliant, certain standards must be met:

Maintain a secure network
Protect cardholder data
Maintain a Vulnerability Management Program
Implement strong access control measures
Regularly monitor and test networks
Maintain an information security policy
"We are proud to welcome RWJUH to our family of clients," adds Mr. Lego. "Providing customized services of this scope and this entry into this market provides evidence to our customers, suppliers, employees and our community of our commitment to information security and customer satisfaction and our emergence into this competitive national healthcare market."
CBOSS now has three certifications focusing on Information Security:

PCI DSS (for credit card data)
SSAE 16 (for effectiveness of IT controls)
ISO 27001 (for all areas of business data, IT security and operations)
CBOSS, based in Boardman, Ohio, is delivering results to clients in 20 states, plus Latin America, with hundreds of implementations. CBOSS is well known for its management of the Ohio Bureau of Motor Vehicles (BMV) OPLATES.com website, which includes the processing of all online payments for license plates from the site. CBOSS has provided the State of Ohio with these services under contract since 2000.
About CBOSS
From enterprise software solutions to managed services, CBOSS specializes in the design and implementation of portal solutions for e-payment processing, workflow automation and content management using industry-standard platforms and tools. Since 1994 over 700 businesses and government agencies have looked to CBOSS to deliver feature-rich services and solutions that are cost-effective, reliable and secure. CBOSS has renewed its Level I compliance with the Payment Card Industry (PCI) Data Security Standard, which provides the highest levels of security for e-commerce and other e-payment processing services. CBOSS also achieved a new certification in globally accepted international accounting standards, the Statement on Standards for Attestation Engagement (SSAE) 16 Type II.
Visit them at http://www.cboss.com.