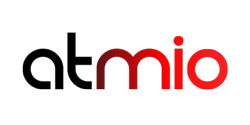 These new features make it that much easier to create mobile landing pages and provide more targeting and optimization options to mobile advertisers
Santa Clara, California (PRWEB) January 31, 2013
Atmio today announced the immediate availability of over 40 new features in its mobile landing page platform. Leading the list of enhancements are location-based targeting, landing page templates and ad network conversion tracking.
"This is a significant upgrade to our capabilities", said Brahma Illindra, vice-president of engineering for Atmio. "These new features make it that much easier to create mobile landing pages and provide more targeting and optimization options to mobile advertisers."
Atmio's location targeting capabilities enable advertisers to specify geography-specific landing pages. For example, end-customers in Anchorage would be delivered one mobile landing page while end-customers in Miami would be delivered another landing page. Advertisers and Affiliates can specify a single Atmio landing page URL as the click or destination URL for their ad in their mobile ad network. The selection of which landing page to show which customer is done on-the-fly by the Atmio Platform. Location targeting options include by Country, Region/State, Metropolitan Area, City, Postal Code, or Area Code and the ability to bulk-upload targeting locations contained in an Excel spreadsheet.
Atmio's extensive library of mobile landing page templates include basic lead generation forms, enhanced lead generation forms, co-registration forms, click-to-call, Ring Revenue integration, and LogMyCalls integration. Atmio plans to add additional templates soon, including the ability to push form data to Salesforce.com.
Another significant feature included in this release is built-in conversion tracking for leading mobile ad networks. When advertisers or affiliates build a form in Atmio, then can select the ad network they will use to drive traffic to their offer. Atmio will automatically insert the appropriate conversion tracking code, ensuring that it is executed upon form submit. Conversion information is extremely valuable to advertisers/affiliates for it enables them to optimize their mobile ad campaign spend to achieve maximum conversions.
About Atmio
Atmio's easy-to-use software platform empowers Performance Marketers and Agencies to rapidly create, target, and optimize mobile landing pages, resulting in higher-quality leads and increased conversions. Atmio is headquartered in Silicon Valley and can be contacted at +1-408-755-5710 or visit http://www.atmio.com.
© 2013 Atmio. All rights reserved. All third party logos and trademarks mentioned are the property of their respective owners.